Home Prices Up 5.05% Across the Country [INFOGRAPHIC]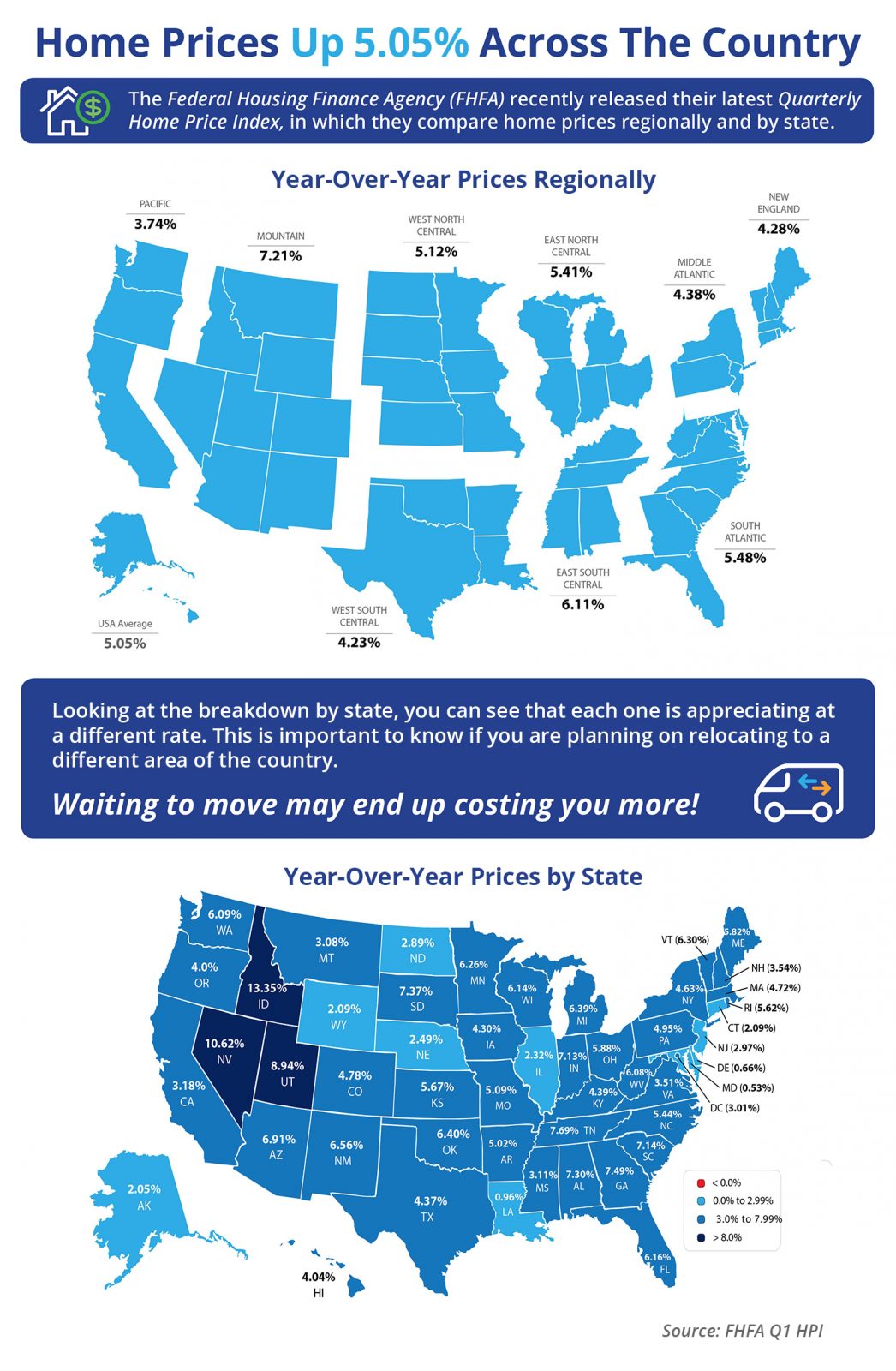 Some Highlights:
The Federal Housing Finance Agency (FHFA) recently released their latest Quarterly Home Price Index report.
In the report, home prices are compared both regionally and by state.
Based on the latest numbers, if you plan on relocating to another state, waiting to move may end up costing you more!
Clients who are struggling financially because of the pandemic may look to you for advice if they can't pay their mortgage.Keep up on mortgage relief options, so you're prepared to guide them to appropriate resources.For instance, thanks to the Coronavirus Aid,...