IN TIMES OF UNCERTAINTY, PEOPLE FOLLOW THE CERTAIN
Part 3
If the economy slows further, what does that mean for real estate?
Post-2009, nothing will strike fear into the hearts of buyers and sellers like the word "recession." 
But as the economy slows down, history tells us this would likely mean lower mortgage rates for those looking to refinance or buy a home.  
While no one really knows exactly what the future holds, one thing will forever remain the same: people will always need a place to call home.
Read the blog post, What Does an Economic Slowdown Mean for the Housing Market?, to see that historically, each time the economy slowed down, mortgage rates decreased.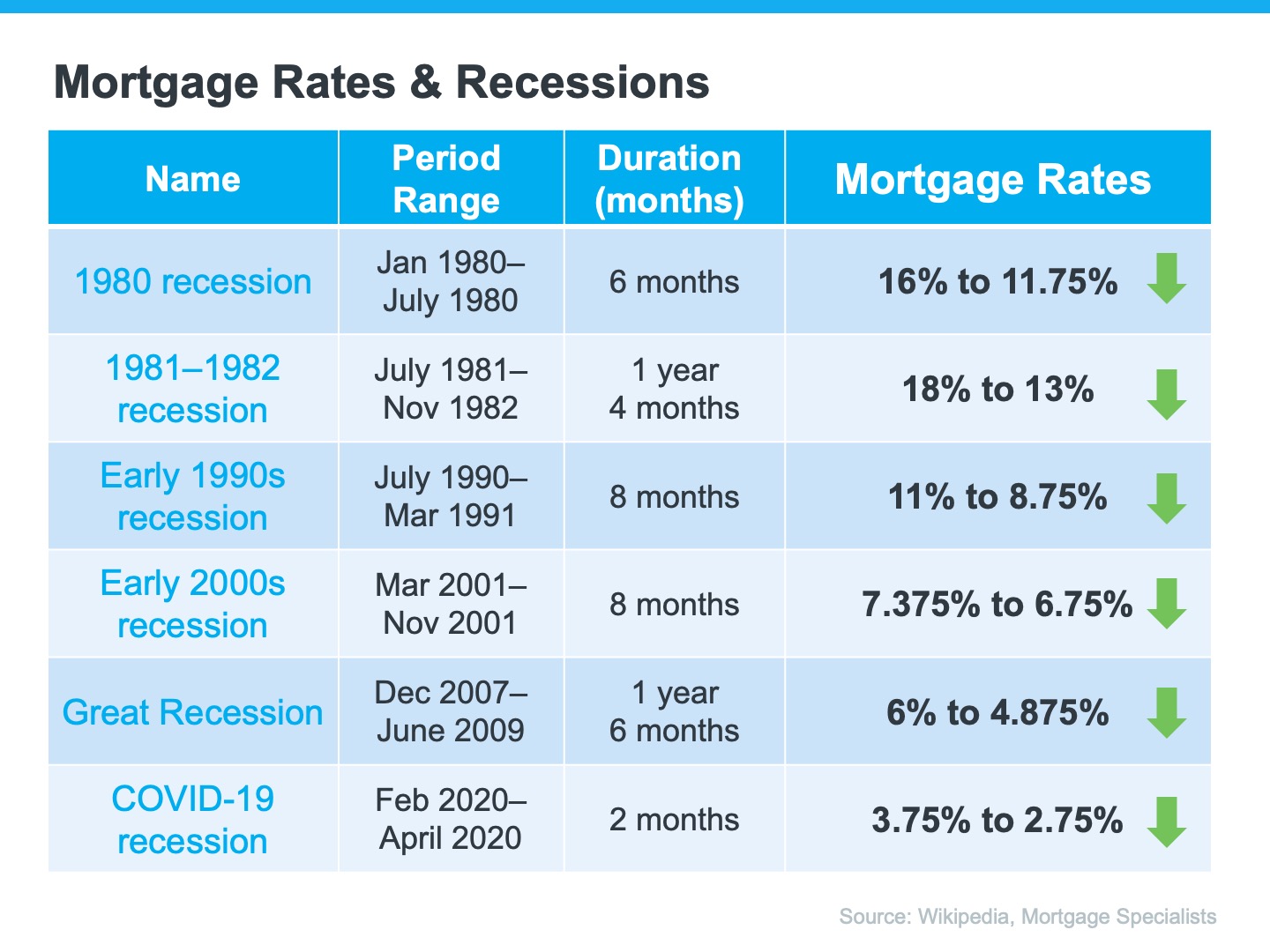 Historically, each time the economy slowed down, mortgage rates decreased.
And while history doesn't always repeat itself, we can learn from it. While an economic slowdown needs to happen to help taper inflation, it hasn't always been a bad thing for the housing market. Typically, it has meant that the cost to finance a home has gone down, and that's a good thing.
DM me so we can discuss what this means for your homeownership goals.
#inflation #mortgagerates #expertanswers #realestate #homeownership #realestategoals #realestatenews #realestatetips #realestateagent #utahrealty #utahrealtyplace
Marty Gale
Buy or Sell with Marty Gale
"Its The Experience"

Principal Broker and Owner of Utah Realty™
Licensed Since 1986
CERTIFIED LUXURY HOME MARKETING SPECIALIST (CLHM)
PSA  (Pricing Strategy Advisor)
General Contractor 2000 (in-active)
e-pro (advanced digital marketing) 2001
Certified Residential Specialist 2009
Certified Negotiation Expert 2014
Master Certified Negotiation Expert 2014
Certified Probate Specialist Since 2018
Senior Real Estate Specialist
Certified Divorce Specialist CDS