Resources for Plus 50 Age Group
How can SRES Help You Plan for Your Future Housing Needs?
Most of us put time and effort into planning for retirement. That is, we plan for money related issues such as retirement funds. Secondly, people plan for long-term care and life insurance. Deciding on where you'll live as you age often takes a backseat during retirement planning.
Whether you are considering aging in place, downsizing, purchasing a rental property, or even upsizing to a new location, dealing with real estate transactions and choices can be a confusing maze to negotiate, even for experienced home buyers. Beyond the complexity of real estate transactions, those over fifty are often more sophisticated shoppers and can benefit from a knowledgeable SRES representative.
Our Senior Transition Timeline
Step 1: Initial Consultation: We will set up an appointment to meet with you and your family to discuss your personal and confidential situation. An action plan will be set in place to meet your needs and start the process of moving forward.
Step 2: Getting Organized: Our Senior Move Manager will work with you as little or as much as you need. From sorting and packing the home to complete clean out.
Step 3: Taking Inventory: After it is determined what items will be taken to the new place, you have to decide what they would want to do with everything which is remaining. They could do an estate sale, they could donate it, or they could even do a complete clean out.
Step 4: Preparing the Home for Sale: Before investing any money into their house, we will let you know what items we would recommend they should do to get their home in top showing condition. If everyone decides to do so, we have a list of trusted vendors who can help with home repair, flooring, painting, and any other service which may be needed.
Step 5: Pre-MLS Marketing & Selling the Property: In order to get the most exposure of their home, we will pre-market the home to our local buyers, network of local agents, and online marketing strategies.  We have a systemtic approach to selling the home quickly and for top dollar.
Senior Transitions and Real Estate
Over 3 decades we've helped many seniors and their families transition from the family home to their next choice of living accommodations. We understand how important and unique each situation is, how stressful and emotional it can be, and how we can help make this life changing move compassionate, comfortable, and caring.
Start the conversation early – communication is vital. The thought of leaving the family home can be overwhelming and raise lots of questions for seniors: How do we even start? What is the first step? Can we financially do this? What about all the personal belongings? The items to leave behind? Will the adult children be involved? Who can I trust? Who can help? 
Marty Gale Holds the  Seniors Real Estate Specialist – SRES® Designation. Seniors Real Estate Specialists receive specialized education to help those age 50+ through lifestyle transitions involving downsizing, relocation, or selling the family home.
SRES® is a REALTOR® who is uniquely qualified to assist seniors in housing sales and purchases. The SRES® designation is awarded only to REALTORS® who have additional education on how to help seniors and their families with later-in-life real estate transactions.
Common Questions Seniors (Plus 50) Ask Us
Is this an interim or transitional move?

How does this purchase fit into future plans?

Is it a second home that may become a primary home in the future?

A transition home to be sold at retirement?

How do you feel about making this move?

What are the top ten things you want, or never want, in a home?

Are there special needs or property features to consider?

Will the neighborhood meet your needs for transportation, grocery delivery, meals, and medical?

Do you do your own housekeeping and gardening?

What form of communication do you prefer?

Phone? email?

Is there another family member involved in the decision?

Would you like to know more about the financial options available?

Do you currently have a reverse mortgage?

Will the move impact long-term health care coverage?

In the case of an estate, has the estate been probated?

 
What qualities make an SRES® different?
Has knowledge, experience and compassion in dealing with senior issues.
Can suggest housing alternatives, including ones that may allow an aging parent to remain in the home instead of selling it.
Takes a no-pressure approach to the transaction and has a strong service orientation.
Understands the emotional demands a sale can make on a senior, and tries to minimize them.
Tailors the marketing of a home to the needs of an older client.
Can interact easily with all generations, including seniors, adult children
and caretakers.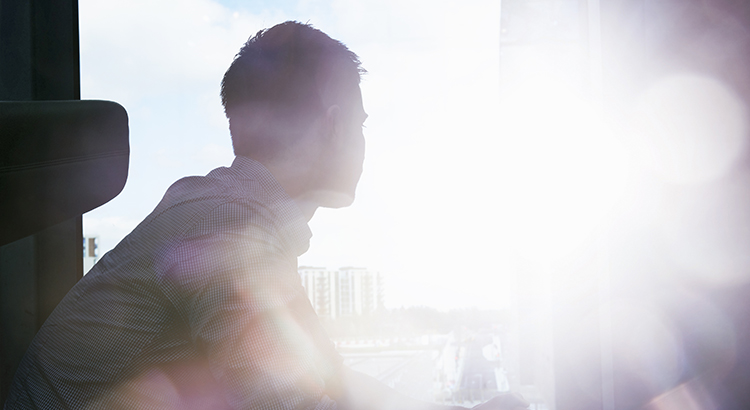 Impact of the Coronavirus on the U.S. Housing MarketThe Coronavirus (COVID-19) has caused massive global uncertainty, including a U.S. stock market correction no one could have seen coming. While much of the news has been about the effect on various markets, let's...
Better Business
Senior Plus 50 Resources and Web Sites
Publications
Magazines
Research
MetLife Mature Marketing Institute Research Studies
2009 MetLife Market Survey of Nursing Home, Assisted Living, Adult Day Services, and Home Care Costs
Aging in Place 2.0: Rethinking Solutions to the Home Care Challenge
Boomers: The Next 20 Years, Ecologies of Risk
Changing Attitudes, Changing Motives: The MetLife Study of How Aging Homeowners Use Reverse Mortgages
Encore Career Survey
Engaging the 21st Century Multi-Generational Workforce
Housing Trends Update for the 55+ Market (2011)
Livable Community Indicators for Sustainable Aging in Place
Meaning Really Matters: The MetLife Study on How Purpose is Recession-Proof and Age-Proof
Books
From Age-ing to Sage-ing
Rabbi Zalman Schachter-Shalomi
The Art of Aging: Celebrating the Authentic Aging Self
Alice & Richard Matzkin
The Fountain of Age
Betty Friedan
Healthy Aging: A Lifelong Guide to Your Physical and Spiritual Well-Being
Andrew Weil
How to Care for Aging Parents
Virginia Morris and Robert M. Butler
Loving Senior Transitions: The Top Five Questions Baby Boomers Need to Ask to Help Aging Loved Ones
Ruth Fennell
The Longevity Revolution
Dr. Robert Butler
Look Me in the Eye
Cynthia Rich and Barbara MacDonald
September Songs: The Good News About Marriage in Later Years
Maggie Scarf
Moving In the Right Direction: the Senior's Guide to Moving and Downsizing
Bruce Nemovitz
Moving On: A Guide to Housing-Related Resources Tailored to Seniors and Their Families
SRES® Council
Seven Strategies for Positive Aging
Robert D. Hill
Still Here: Embracing Aging, Changing, and Dying
Ram Dass