It's difficult to know when is the best time to sell, or how to get the most money for your house, but you don't need to go through the process alone.
You may be wondering if prices are projected to rise or fall…or how much competition you may be facing in your market. The free eGuide below will answer many of your questions and likely bring up a few things you haven't even thought about yet.

The Official Site of Utah Realty™
"Utah Realty – Find everything Property For Sale in Utah"
Member Park City Board of Realtors®
Member Washington County MLS
Salt Lake Board of Realtors®
PEAR (Professional Equity Assessment Report
Join our VIP Group to get free Report

What Clients are Saying About Us on Google, Bark, and Yelp
Benjamin & Amberlyn Johnson
August 2022
Marty is who you want on your side whole buying a house! Especially for first-time homebuyers. From the initial steps of getting approved, through looking at houses, putting in offers, and getting to closing, his wealth of knowledge and negotiation skills were absolutely invaluable. He was so patient with us as we brought out 3 year old along to look at houses, was great at getting back to us quickly when we had questions and was very honest with us when we saw a house that he didn't think would be a good fit for us. His knowledge as a former contractor was amazing as he could look at what we thought were quirks and mild annoyances in a house and tell us how much they would probably cost to fix and what the process would be. There was never any pressure to buy – he really put us and our needs as a family over anything else. Look no further for your real estate agent. Marty is 100% who you want and need on your side.
Kurt Mortensen
Marty was very professional; I thought he always looked out for me and my interests. His advice was excellent in getting buyers to the house and he exceeded my expectations for selling my house and getting me a new house. His communication along the process was Top Notch. He always returned my calls as soon as possible — most times immediately and if he couldn't, he would text be when he would be available to call back. I would recommend Marty Gale as a realtor to anyone, You will not be disappointed,
Jared and JaNae
Marty was amazing in helping us buy our first home. He was able to help us get a great home under asking price, which I didn't think was possible in this market. He was very knowledgeable and the whole process went very smooth. It was nice having someone with years of experience on our side. We are so grateful for the Gale team in all they have done. Highly recommend working with them.
Affleck Family 5 Star Review
We would have been lost, had it not been for Utah Realty. We had found a home and made an offer, but we didn't want to sell our home on our own. Hands down, Marty was the best agent on the list. He knows how to draw a crowd and how to get people to put their best offer on the table. We ended up with many multiple offers and getting a dream price for our home! Thanks for the help, Utah Realty!
Sam Diamond 5 Star Review
Wow!!! Marty is so knowledgeable at his craft!! The sale of our home was so smooth. He communicated with us all along the way. If we had questions or concerns, he was on top of them and got back to me quickly with the answers and solutions!! Best part is that he cares and is looking out for his clients best interests in everything he does. I highly, highly recommend Marty!!! I will be buying a home from him shortly!!! thanks Marty!!
Glassford Family 5 Star Review
Marty is awesome. He knows his craft and represents his clients with all his heart. He was right on when it came to listing price, showings, and how to market everything. He was able to put together a great deal and was there for us every step of the way. Thank you for all you did for us.
Taylorsville Chiropractic - Dr. Terry Martin
Positive:
 Professionalism,
 Quality,
 Responsiveness,
 Value
My commercial real estate was complicated and unique. Laurie and Marty went beyond any expectations to successfully market and sell the property. Their experience, connections within the community, and excellent reputation is priceless.
Robert and Annette Church 5 Star Review
After all the years living in our home it was time to move. We did not understand the complexity of selling a pre 1976 mobile home. They are no longer mobile due to a HUD act. Utah Realty understood these factors and many more of the challenges we had not thought about. The house was sold in 2 days and the marketing and understanding of our challenges were instrumental in them bringing in the buyer who was not only qualified but understood the complexities of buying a pre 1976 home. This was an amazing experience and would use them again if we need a realtor in the Salt Lake Valley.
Samuel Norman Family
If I could give Marty a 10 I would but google only allows a 5. We were first time buyers and were very nervous in buying our first home not thinking we'd have much of a chance or the financial capability. Marty went above and beyond the call of duty and helped us every step of the way, from choosing the best loan to driving us out several hours away to take a look at properties we were interested in. He even helped us for several hours to trim up the trees and branches that broke off and covered the property we had just purchased from a snow storm that hit right as we closed on the property. Marty is more dedicated to helping others than anyone else I know of and it was the greatest experience to work with him and learn from him. If you are considering buying or selling a home I can assure you are in great hands. There is no one better that I know of that can and will do as much as Marty has. Thank you Marty for everything.
Adia Thornton
Positive: Professionalism, Quality, Responsiveness, Value
House hunting was practically a full time job. We were out looking at houses almost every single day. The market is so hot we lost 6 offers. He kept our spirits up and never wavered on quality.
His expertise was sooo valuable. He was really looking out for us. If we walked a house and it was cute but would have hidden problems he spotted them and guided us away from it.
We're now in an adorable house that was exactly what we needed.
Emily Costner
Very professional. We greatly appreciated the care in the photos that made our home look spectacular! The selling process was quick and easy.
Kelly Costner
Positive:
 Professionalism,
 Quality,
 Responsiveness,
 Value
Marty really knows his stuff. I've had him represent me as both a buyer and a seller, and I feel like I've got a real pro in my corner every time. He makes the process of buying and selling smooth and easy, and has a real handle on what the market's doing. That way, you can feel confident you're getting the best deal and taking action at the right time. His expertise and many years of experience are well worth the fee.
Lonnie Woodman
Positive: Professionalism, Quality, Responsiveness, Value
Marty is great to work with! He found the exact house I was looking for in a super tough market.
Daniel Garner
Marty and his team are some of the most knowledgeable and caring people I know. I definitely would recommend his services to anyone!
Brad East
Positive: Professionalism, Responsiveness
Marty has represented us for years and is an exceptional agent. In addition to his many decades in residential real estate, he also is an experienced luxury, custom home builder. His knowledge of the quality(or lack thereof) of the craftmanship of a home is invaluable. He sees things that even the inspectors may miss. He is thorough, responsive through the entire process, and skilled at negotiation. We certainly recommend him without hesitation
Dwight Christie
Positive: Professionalism, Responsiveness
Marty sat down with my and wife and me to explain his process of helping first time home buyers. He took the time with us as we are interested in helping our kids. Marty is very professional and knows the real estate market better than anyone that we have talked to in the past. We will definitely be recommending Marty to help our daughter and her husband to get into their first home.
Kitroen Costner
Positive: Professionalism, Quality, Responsiveness, Value
I had a Great experience! Got my house sold super fast for a great price.
Spencer Clark
Positive: Professionalism, Quality, Responsiveness, Value
Marty was great to work with. The expertise and experience he offers are unmatched. I highly recommend Utah Realty for all your real estate needs.
Todd Anderson
Marty and Laurie are veterans in Utah's real estate market. They understand property valuations in various market conditions. They are adept at finding solutions for the trickiest challenges of buying or selling a home. Marty and Laurie successfully sold three properties for our family. I highly recommend them for your real estate transaction.
B Flow
Marty Gale is amazing to work with. He was able to work miracles for us in order to sell our condo. He goes above and beyond what a realtor is required to do because he becomes invested in his clients. He actually cares about who he is representing. His network of lenders and other people in the industry makes for a seamless process.

We also used him to buy our new home. We had an extremely short time frame and he was able to get us closed on our new home in record time before we went on vacation. He knew we would be worried about the security of our home while we were gone and he offered to keep a very close eye on it to put our minds at ease. He did all this after we had closed on our home and technically his "job" had ended. I can't recommend him enough! Thank you Marty!!!
Wyatt Anderson
Positive:
 Professionalism,
 Quality,
 Responsiveness,
 Value
Marty is exceptionally professional to work with. He is very knowledgeable in the field of real estate and construction. I was very impressed how he made me feel through the whole transaction of the sale, even during the midst of Covid-19. I highly recommended Marty!
Faye Williamson
Positive: Professionalism, Quality, Responsiveness, Value
This is the second time using Marty Gale. He is very knowledgeable and has a keen sense of reading people, especially in negotiating. His advice has never failed. The second time using him had some unique hurdles, especially because it had been a rental property. His advice and willingness to help make the sale happen were above and beyond my expectations. I highly recommend him and Laurie for selling or buying. Thanks to the Gale team!
Trevan Thomas
I recently bought my first home with my fiancee and Marty was incredibly helpful. I had no idea how complicated the process of buying a home would be. We certainly could not have done it without Marty's help. He is experienced and used his connections with a variety of people to make the process as quick and easy as possible. I definitely recommend contacting him if you're in the market for a new home.
Greg Anderson
Positive: Professionalism, Quality, Responsiveness, Value
Marty was great and had worked hard to sale . I would use Marty again to buy or sale. Marty is a 12 star realtor.
Mariah Mills
Marty was great to work with. Recently my fiance and I were looking for a house, and Marty was recommended to us by my mother. She worked with Marty 30+ years ago when my parents bought their house. I had no idea all that went into buying a house, but thankfully we had Marty there to help walk us through it. He was great at using his connections to help us get our house. I would recommend Marty to anyone looking to buy a house.
Coulter Baldes
We've been through war with this guy and he stood by us the entire time. He always had time for us, and was always going above and beyond behind the scenes for us. His suggestions were awesome and people he works with we're also fantastic. Can't speak enough of how much this guy helped us.
Samantha Cook
Marty Gale is the best! He is a master negotiator! You can't go wrong with him. I highly recommend him and would recommend him to anyone I know.
Cynthia Sayers
They are the most caring, educated, patient agents and go the extra mile to be sure you understand and are in the loop from begining to end. You can't go go wrong with Marty and Laurie Gale, they are a blessing.
Marc J.
Marty does an incredible job with buyers to find them the best home for their money. He then negotiates the Real Estate transaction to make sure their rights are protected throughout the buying process. I highly recommend Marty Gale and his team for your next Real Estate Purchase!
Brandon Christensen
 I'm a loan officer who was working with Marty and Laurie to help a great family get into a home. No matter how many issues came up in the loan, they would stop whatever they were doing to make sure the issue got taken care of. They were absolutely instrumental in getting the loan closed and I truly do believe that most other realtors would have fallen short. Between their experience and dedication to the families they help, I don't think that you could find a better realtor to get you into a home. I highly recommend them to anybody who's looking to buy a home. They will get you both the best deal and experience possible.
Gilbert Bruce
Both Marty and Lori were fantastic to work with. They went the extra mile during one of the toughest winters in the Midway area to produce a great sale of our residence. Never a complaint to travel to Midway for open houses and potential buyers. They're the best!
Jenny Bowen
Marty Gale at Utah Real Estate was fantastic to work with! He helped us both with the sale of our home as well as the purchase of a new one. I loved that he got feedback forms on the showings so we could get an idea of what potential buyers thought of our home. He was eventually able to negotiate a very strong offer and even got us above the asking price. On our purchase, he showed us countless properties and provided insight because of his professional background. For the home we purchased, it was in a very hot area and he made sure we were first at the open house. He also HAND DELIVERED our carefully written offer so that we would stand out against other offers. I would highly recommend Marty to anyone looking to buy or sell!
DeWayne Brundage
We loved working with Marty Gale! He gave us so many tips on how to stage our home to sell, we followed his advice and sold it quickly. He helped us find our new home and closed on both at the same time. It was a stressful time but he made the process so much easier. I would highly recommend Marty and Laurie Gale to anyone looking to sell or buy a home. They have years of experience and it really shows. Thank you Marty and Laurie for all your help and for helping us keep our sanity through this process!
Thomas Alley
Marty is the hardest working and most helpful real estate agent I have met. I have gone through 4 cycles of buying and selling homes in my life and Marty was simply the best.
Marty recently helped us sell a house and he guided us every step of the way, providing sound advice from his lifetime of experience. I highly recommend Marty.
Doc Carmel Ferreira
Laurie was a delight to have had when I was looking for a commercial space. She was so patient with helping me find spaces that fit my criteria but even more grateful for he knowledge on helping understand some of the complicated lease agreements I was presented with. In the end, she helped me find the perfect space and along that journey I made an incredible friend from that time. THANK YOU FOR ALL YOU HAVE DONE FOR ME!!!!
Peter Smith
Positive:
 Professionalism,
 Quality,
 Responsiveness,
 Value
Marty walked me through the entire home buying process, answered all my questions, and advised on the best courses of action while allowing me autonomy. His breadth and depth of knowledge in the industry is unparalleled, rarely did he not know the answer to a concern I had. I could tell he wasn't just a salesman but a person invested in my family and I's well-being. HIGHLY recommend, will use again.
Lindsey Fabiano
Positive:
 Professionalism,
 Quality,
 Responsiveness,
 Value
Marty is amazing to work with. You can tell by his actions that he really works toward your personal needs and preferences and never toward his own. He is the absolute best!
Reviews as written by Clients
SO
 Current & Sold Property Offerings
Lot for Sale!  SOLD FULL PRICE!
Sold 3 Days 
Sold Thousands above Ask

Sold for Thousands above ask in 2 days
Clients Google Review
Sold!

↓↓↓↓
***********
***********
Sold ! 
8004 S 3725 W West Jordan Utah
 Sold! 1 day Full Price
3426 So 8525 West Magna Utah
***********
Sold
**********
Sold!
Utah Single Family Residential Home Inventory
7809 Active State-Wide Single Family | November 1,  2022
Under Contact    | 2665 Single Family
2022 October Active 7592 UC 3063 | 2022 September 7338 UC 3561 | 2022  July 6073 UC – 3911 | 2022 June 4062 | 2022 May 2818 | 2022 April 2058 | 2022 March 1486 | 2022 February 1346 | 2022 January 1567 | 2021 December 2267 | 2021 November 2927 | 2021 October 3279 | 2021 September 3120 | 2021August  3093 | 2021 July  2414 | 2021 June  1851 | 2021 May  1644 | 2021 April  1368 | 2021 March 1426  | 2021 February 1333 | 2021 January  1715 |  2020  December 2236 | 2020  November 2746 | 2020 October 2980 | 2020 September 3507 | 2020 August 3799 | 2020 July 6075 | 2020 June  5229 | 2020 May 5745 | 2020 April  5775 | 2020 March 5691 | 2020 February 6330 | 2020 January 6770 | 2019 December 7923 | 2019 November 9644
Salt Lake County Inventory
 1939

Active Single-Family | November 1 2022

Under Contract Single Family 718
October 2022 Active 1855 UC 831 | September 2022 1775  UC 997 | August 2022 1547 UC – 1087 | July 2022 978 | May 2022 726 | April 2022 470 | March 2022 273 | February 2022 239 | January 2022 269 | 2021 December 501 | 2021 November 736 | 2021 October 885 | 2021 September 820 | 2021 August  828 | 2021 July  596 | 2021 June  431 | 2021 May  399 | 2021 April  352 | 2021 March  342 | 2021 February  264 | 2021 January 380 | 2020 December 599 | 2020 November 735 | 2020 October 805 | 2020 September 918 | 2020 August 928 | 2020 July 1601 | 2020 June  1261 | 2020 May 1414 | 2020 April 1330 | 2020 March 1150 | 2020 February 1318 | 2020 January 1461 | 2019 December 1862 | 2019 November 2538
Utah County Inventory
 1687  Active Single-Family  | November 1, 2022
Under Contract Single Family  | 858
October Active 1670 UC 963 | September 2022 Active 1638  UC | 1148 July 2022 1400 UC – 1315 | June 2022 993 | May 2022 628 | April 2022 455 | March 2022 326 | February 2022 279 | January 2022 356 | December 2021 486 | 2121 November 565 | 2021 October 618 | 2021 September 664 | 2021 August  671 | 2021 July  532 | 2021 June  389 | 2021 May  326 | 2021 April  254  | 2021 March  234 | 2021 February 237 | 2021 January 320 | 2020 December 411 | 2020 November 512 | 2020 October 594 | 2020 September 704 | 2020 August 3 839 | 2020 July 1238 | 2020 June  1231 | 2020 May 1412 | 2020 April  1401 | 2020 March 1311 | 2020 February 1504  | 2020 January 1657 | 2019 December 1867 | 2019 November 2258
Search for Homes in Utah County
All Homes For Sale in Utah County
Davis County Inventory
764  Active Single-Family  | November 1, 2022
Under Contract Single Family   223
October 2022 Active 697 UC 327 | September Active 697 UC 327 | July 2022  Active 574 UC 338 |June 2022 338 | May 2022 230 | April 2022 154 | 2022 March 90 | 2022 February 70 | 2022 January 75 | 2021 December 150 | 2021 November 205 | 2021 October 244 | 2021 September 205 | 2021 August 219 | 2021 July  157 | 2021 June  105 | 2021 May  119 | 2021 April  86 | 2021 March  78 | 2021 February 54 | 2021 January 74 | 2020 December 121 | 2020 November 157 | 2020 October 210 | 2020 September 230 | 2020 August 224 | 2020 July 332 | 2020 June 353 | 2020 May 403 | 2020 April 443 | 2020 March 313 | 2020 February 368 | 2020 January 432 | 2019 December 574 | 2019 November 719
All Homes For Sale in Davis County
Wasatch County Inventory
230 Active Single-Family | November 1, 2022
Under Contract Single Family   | 91
2022 October Active 226 UC 108 | 2022 September Active 230 UC 119 | 2022 August Active 204 UC 150 | 2022 July 2022 June 204 | 2022 May 114 |  2022 April 88 | 2022 March 58 | 2022 February 69 | 2022 January 87 | 2021 December 98 | 2021 November 122 | 2021 October 199 | 2021 September 117 | 2021 August  121 | 2021July  123 | 2021 June 119 | 2021 May  91 | 2021 April  83 | 2021 March  88 | 2021 February 97 | 2021 January 97 |  2020 December 107 | 2020 November 159 | 2020 October 160 | 2020 September 215 | 2020 August 232 | 2020 July 381 | 2020 June 270 | 2020 May 253 | 2020 April 247 | 2020 March 269 | 2020 February 280 | 2020 January 280 | 2019 December 325 | 2019 November 357
All Homes For Sale in Wasastch County
Summit County Inventory
230 Active Single-Family | November 1,  2022
Under Contract  | 91
2022 October Active 295 UC 122 | 2022 September Active 329 UC 133 | 2022 August Active 274 UC 118 | 2022 June 179 | 2022 May 121 | 2022 April 111 | 2022 March 93 | 2022 February 85 | 2022 January 93 | 2021 December 114 | 2021 November 143 | 2021 October 146 |  2021 September 165 | 2021 August 149 | 2021 July  162 | 2021 June 119 | 2021 May  103 | 2021 April  94 | 2021 March 109  | 2021 February 114 | 2021 January 128 |  2020 December 107 | 2020 November 193 | 2020 October 203 | 2020 September 272 | 2020 August 331 | 2020 July 639 | 2020 June 345 | 2020 May 303 | 2020 April 306 | 2020 March 587 | 2020  February 606 | 2020 January 587 | 2019 December 576 | 2019 November 627
All Homes For Sale in Summit County
Summit County Inventory
147 Active Single-Family | November, 1  2022
Under Contract  | 43
 Homes in Duchesne & Uintah Counties
2022 October Active 135 UC 47 | 2022 September Active 138 UC 50 | 2022 July Active 122 UC 57 | 2022 June 98 | 2022 May 81 | 2022 April Active 62 UC 82 | 
Member of Real Estate Boards in Utah
Park City Board of Realtors
Washington Board of  Realtors
Salt Lake  Board of  Realtors
Get Marty Gale Contact VCARD
Get Your Free Seller & Buyers Guide Today!
Search the MLS for Your Dream Property in Utah
With Utah Realty™ website you won't need any other website to search for Utah Real Estate.  Our site was designed to be the only tool you will want to use when buying or selling Utah homes, land, condo's, ranches or even commercial real estate.  Fed up with outdated,unreliable information? Tired of finding properties that show up on searched that have never been for sale?   Outdated  information on the national sites like Zillow and Trulia and Realty Store? Stop and make UtahRealtyPlace.com the last place you will ever look for Utah Real Estate again! We use the latest technology it's called IDX. What is IDX? In Short defined: For REALTORS® and brokers in the US, IDX is the system that allows REALTORS® to show MLS property listings on their websites. IDX stands for "Internet Data Exchange". Brokerages with Agents sharing listings with strict defined rules and parameters. Simply put, if the property is active it shows up active. If the property is Sold then it is marked sold and removed from active list. Organized and accurate. Zillow and Trulia and Realty Store along with many other clones will data mine everything and anything.  Sort of like the move Forest Gump "it's like a box of chockalates, you never know what your going to get" . So you can spend an eternity digging through everything not for sale or just have us send you a list of what is for sale. 
Your Kind Words Make a Difference!
Just Type in Zip Code, City, County to begin your search
Solitude Homes and Cabins
South Salt Lake City Homes
Brighton Homes and Cabins
Proud Members of the South Jordan Chamber of Commerce
Proud Members of West Jordan Chamber of Commerce
West Jordan Chamber Ambassadors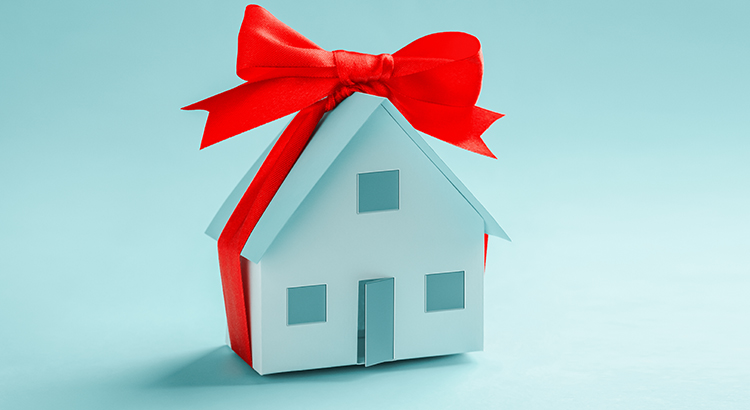 Your House Could Be the #1 Item on a Homebuyer's Wish List During the Holidays Each year, homeowners planning to make a move are faced with a decision: sell their house during the holidays or wait. And others who have already listed their homes may think about...
read more