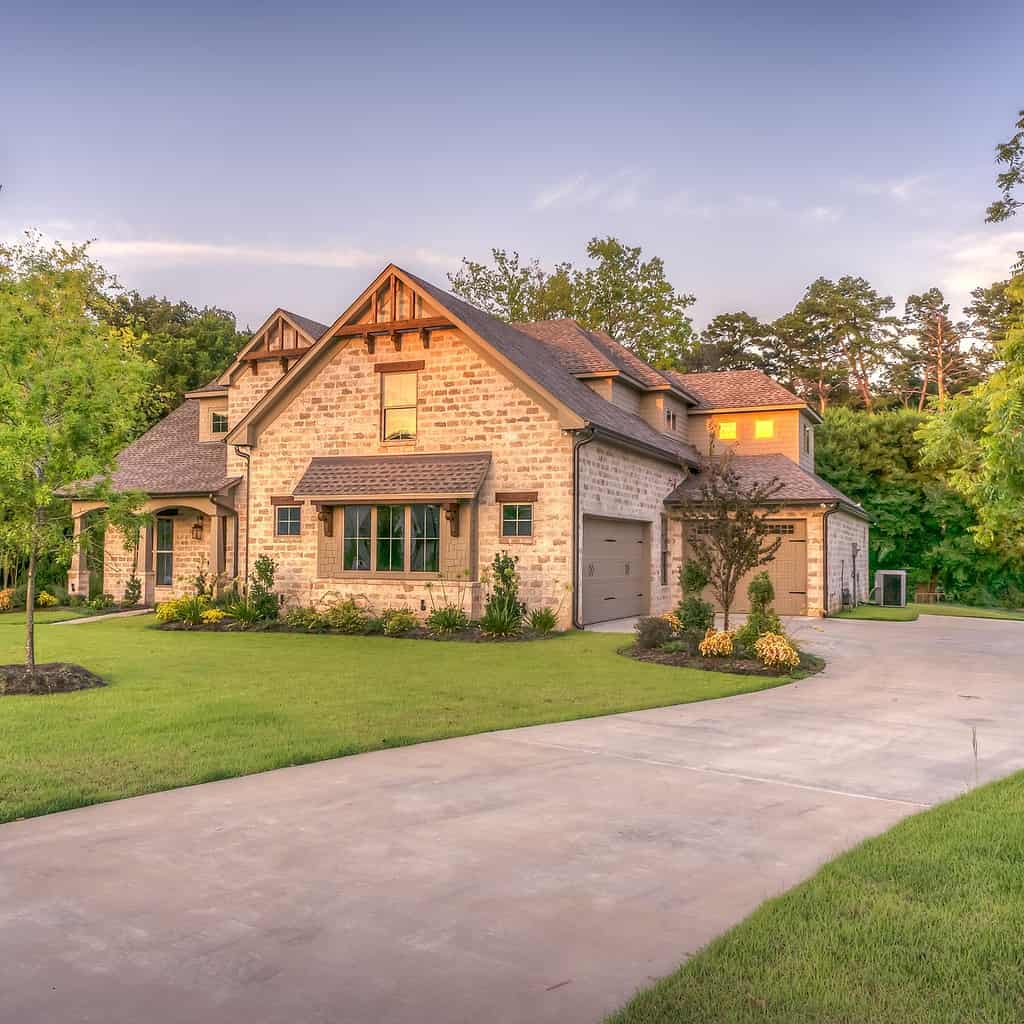 Welcome to our blog article all about the exciting developments and trends in Utah's luxury home market this fall! As the leaves change color and the cool autumn breeze settles in, Utah's real estate market is buzzing with activity. Whether you're a potential buyer or simply curious about the latest happenings in the luxury home segment, this article will provide you with valuable insights and expert predictions. From new developments and innovative amenities to exclusive neighborhoods and investment opportunities, we've got you covered. So sit back, relax, and let's delve into the world of luxury real estate in beautiful Utah this season.
Economic Trends And Factors Influencing The Luxury Home Market In Utah
Utah's luxury home market has been witnessing a steady growth rate over the past few years, and this fall is expected to be no different. However, several economic trends and factors have emerged that are likely to influence the luxury home market in the state. These factors play a crucial role in shaping the dynamics and expectations for both buyers and sellers in the high-end real estate market.
One of the major driving forces behind Utah's luxury home market is its robust economy. The state has consistently remained one of the fastest-growing economies in the country, with a low unemployment rate and a strong job market. Utah's thriving tech industry, along with its diverse economic sectors, including finance, healthcare, and outdoor recreation, attract high-income individuals who are in the market for luxury real estate. These economic factors bring stability and confidence to the luxury home market and contribute to its growth.
Another factor contributing to the strength of Utah's luxury home market is the state's growing population. In recent years, Utah has experienced a surge in population, thanks to factors such as a high birth rate, net migration, and a younger demographic profile. This influx of people seeking opportunities and high standard of living has created a demand for upscale properties and luxury homes. The increasing population, combined with limited supply, has resulted in a competitive market, driving up prices and making luxury homes a sought-after commodity.
Utah's scenic beauty, outdoor recreational opportunities, and quality of life also contribute to the desirability of the luxury home market. The state is renowned for its stunning landscapes, including national parks, ski resorts, and recreational areas. Many luxury homeowners and buyers are drawn to Utah's natural beauty and access to outdoor activities, making it an ideal location for second homes or vacation properties.
Additionally, Utah's favorable tax environment attracts high-net-worth individuals and entrepreneurs who are looking to invest in luxury homes. The state has one of the lowest income tax rates in the country and offers various incentives for property owners and investors, creating a favorable financial climate for luxury real estate transactions. These tax advantages can further stimulate the luxury home market by attracting affluent individuals who are looking to capitalize on the benefits and opportunities provided by Utah.
In recent years, there has been an increasing trend of remote work and virtual offices. The COVID-19 pandemic has accelerated this trend, with more companies embracing flexible work arrangements. This shift has allowed individuals to consider relocating from urban centers to more appealing locations like Utah, where they can enjoy a higher quality of life and lower population density. As a result, there has been a surge in interest and demand for luxury homes in more remote and serene areas of the state.
It is important to note that the luxury home market in Utah is not immune to broader economic and market conditions. While the state has shown resilience and stability, external factors such as interest rate fluctuations, geopolitical events, and the overall health of the national economy can have an impact on buyer sentiment and market dynamics.
In conclusion, Utah's luxury home market is expected to continue its upward trajectory this fall. Economic factors such as a strong and diverse economy, population growth, favorable tax environment, and the state's natural beauty contribute to the desirability and demand for luxury homes. Additionally, changing work trends and the effects of the COVID-19 pandemic have further enhanced the appeal of Utah's luxury real estate market. However, it is important for buyers and sellers to remain mindful of external factors that can influence the market and to work closely with experienced professionals to navigate through the complexities of the luxury home buying and selling process.
Design And Architectural Trends Shaping Luxury Homes In Utah
Utah is known for its breathtaking landscapes, outdoor recreational activities, and a strong sense of community. As the luxury home market in Utah continues to thrive, homeowners and buyers are seeking properties that not only provide premium amenities and features but also embody the unique design and architectural trends shaping luxury homes in the state. With the fall season upon us, it is the perfect time to explore what to expect in Utah's luxury home market and how design and architectural trends are influencing the industry.
One of the prominent design trends in luxury homes in Utah is the incorporation of natural elements. Utah's stunning natural landscapes, including its mountains, deserts, and canyons, have inspired homeowners to bring the outdoors in. Large windows that showcase uninterrupted views, expansive decks and patios that seamlessly blend indoor and outdoor spaces, and the use of earthy colors and materials are all elements that create a harmonious connection with the surrounding environment. Luxury homes in Utah often feature stone or wood accents, high ceilings with exposed beams, and large fireplaces that exude a warm and inviting atmosphere.
Another trend that is shaping luxury homes in Utah is open floor plans. Homeowners are moving away from separate, compartmentalized spaces and embracing the concept of open and flowing layouts. Open floor plans encourage connectivity and allow for seamless transitions between different areas of the home, enhancing the overall sense of space and creating a conducive environment for entertaining. Spacious kitchens with high-end appliances, large islands, and ample storage are becoming the focal point of luxury homes in Utah, catering to homeowners who appreciate both functionality and aesthetics.
In line with an emphasis on seamless indoor-outdoor living, luxury homes in Utah often feature well-appointed outdoor living spaces. Homeowners are realizing the value of utilizing outdoor areas as extensions of their homes, creating outdoor kitchens, lounges, and relaxation zones. These spaces often incorporate features such as fire pits, hot tubs, and swimming pools, providing the perfect setting for entertaining guests or enjoying quiet moments of relaxation amidst the scenic beauty that Utah has to offer.
Sustainable design is another significant trend shaping luxury homes in Utah. Homeowners are increasingly conscious of their carbon footprint and seek energy-efficient and eco-friendly features in their properties. From solar panels that harness the abundant sun rays in Utah to geothermal heating and cooling systems that provide efficient temperature control, sustainability is a driving force in the design of luxury homes. Additionally, incorporating sustainable materials and practices throughout the construction process ensures that luxury homes in Utah align with the state's commitment to preserving its natural resources.
Furthermore, smart home technology is transforming the luxury home market in Utah. Home automation systems that offer convenient control over lighting, security, temperature, and entertainment systems are highly sought after by homeowners. These technologies not only enhance the luxurious experience but also provide added convenience and peace of mind. From voice-activated controls to remote monitoring and accessibility, smart home features are becoming integral to the design and functionality of luxury homes in Utah.
In conclusion, the luxury home market in Utah is experiencing a shift in design and architectural trends that reflect the state's natural beauty, lifestyle preferences, and commitment to sustainability. From the incorporation of natural elements and open floor plans to outdoor living spaces and smart home technology, luxury homes in Utah are undergoing a transformation that caters to the needs and desires of discerning homeowners. With the fall season offering the perfect opportunity to explore and invest in Utah's luxury home market, expect to see these trends shaping the landscapes of luxury homes in the state.
Upcoming Luxury Home Developments And Neighborhoods In Utah
Utah has emerged as a popular destination for luxury home buyers due to its stunning natural landscapes, thriving economy, and high quality of life. As we approach the fall season, there are several exciting luxury home developments and neighborhoods to keep an eye on in Utah. These upcoming projects promise to cater to the discerning tastes of luxury home buyers, offering exquisite designs, top-notch amenities, and desirable locations.
One noteworthy development that is garnering attention is the Summit Creek community located in the heart of the breathtaking Wasatch Range in Woodland Hills. Nestled amidst towering mountain peaks and offering panoramic views, Summit Creek provides an unparalleled luxury living experience. This exclusive community features custom-built homes showcasing impeccable craftsmanship and meticulous attention to detail. With an array of amenities, including a clubhouse, spa, and hiking trails, Summit Creek epitomizes the essence of luxury mountain living.
Another exciting development is the Enclave at Cottontree in Provo. This gated community boasts luxurious estate homes surrounded by picturesque scenery, including the majestic Mount Timpanogos. With its proximity to renowned educational institutions like Brigham Young University and the stunning views of the nearby Provo Canyon, the Enclave at Cottontree offers a compelling luxury living option for discerning buyers seeking a combination of elegance and natural beauty.
In Park City, a world-renowned destination for outdoor enthusiasts and luxury homeowners, the Promontory Club continues to be a highly sought-after neighborhood for those seeking a refined mountain lifestyle. This prestigious community offers a diverse range of luxury properties, from custom-built homes to expansive ranch estates, all set against a backdrop of the stunning Wasatch Range. With access to world-class amenities, including a championship golf course, equestrian facilities, and a private ski lodge, the Promontory Club presents a unique opportunity for luxury living in one of Utah's premier destinations.
Moving north to Salt Lake City, the Eaglewood Cove development in the desirable suburb of North Salt Lake showcases contemporary luxury homes with breathtaking views of the Great Salt Lake and the downtown skyline. This exclusive neighborhood offers a mix of single-family estates and townhomes, all designed with modern architecture and high-end finishes. With its proximity to downtown Salt Lake City and convenient access to outdoor recreational opportunities like hiking and boating, Eaglewood Cove presents a compelling option for luxury home buyers seeking both urban amenities and natural beauty.
Lastly, the city of Draper is home to the Somerset Farms development, which offers luxury living in a serene and secluded setting. With sprawling estates on large lots, Somerset Farms provides ample space and privacy for homeowners. The neighborhood boasts stunning mountain views and is conveniently located near a variety of recreational opportunities, including golf courses and hiking trails. This exclusive community combines the best of luxury living with easy access to the amenities of the city, making it an attractive choice for those seeking a tranquil retreat.
In conclusion, Utah's luxury home market is set to offer an array of exciting developments and neighborhoods this fall. From the mountains of Woodland Hills to the urban oasis of Salt Lake City, luxury home buyers can expect to find breathtaking properties that cater to their refined tastes and lifestyle preferences. Whether it's panoramic views, high-quality amenities, or proximity to outdoor recreational opportunities, these upcoming luxury home developments in Utah promise to redefine luxury living in the state.
Tips For Buyers And Sellers In Utah's Luxury Home Market This Fall
As the fall season approaches, it is essential for buyers and sellers in Utah's luxury home market to understand the dynamics and trends that are likely to shape the real estate landscape. The luxury home market in Utah offers unique opportunities and challenges, requiring both buyers and sellers to have a clear understanding of market conditions and a strategic approach to navigate the market successfully. In this section, we will provide valuable tips and insights for buyers and sellers in Utah's luxury home market this fall.
For Buyers:
1. Research and Analysis: Before diving into the luxury home market, buyers should conduct thorough research and analysis of the current market conditions. Take the time to understand the trends, pricing, amenities, and locations that are most desirable. Look into historical data and recent sales to get an idea of pricing and demand in different areas. This will help you make informed decisions and negotiate effectively.
2. Engage a Knowledgeable Luxury Realtor: The luxury home market requires the expertise of a realtor who specializes in this segment. Seek out a realtor who has extensive experience in luxury transactions, understands the nuances of the market, and has a strong network of contacts. A knowledgeable realtor can guide you through the intricate process and provide valuable insights to help you find the perfect luxury home.
3. Determine Priorities and Non-Negotiables: Luxury homes offer a plethora of amenities and features. Prioritize the features that are most important to you, such as location, size, architectural style, waterfront views, or state-of-the-art technology. Identifying your priorities and non-negotiables will help you streamline your search and find a home that aligns with your lifestyle and preferences.
4. Be Open to Off-Market Opportunities: In the luxury home market, off-market opportunities are often available but may require a more proactive approach. These properties are not publicly listed but can be accessed through networking and connections. Partnering with a realtor who has a strong network in the luxury market can provide you with exclusive access to off-market opportunities that may suit your needs.
For Sellers:
1. Enhance Curb Appeal: Make a good first impression by enhancing the curb appeal of your luxury home. Consider investing in professional landscaping, exterior lighting, and making necessary repairs or updates. A visually appealing exterior will attract potential buyers and create a positive impression.
2. Stage the Home for Success: When selling a luxury home, staging is crucial. Consult with a professional stager who can highlight the best features of your home and create a visually appealing environment that will captivate potential buyers. This may involve decluttering, rearranging furniture, and adding stylish touches to enhance the overall ambiance.
3. Leverage High-Quality Marketing Materials: In the luxury market, high-quality marketing materials are essential to showcase your home's unique features. Invest in professional photography, create top-notch virtual tours, and utilize drone footage to highlight the property's aesthetics and surrounding area. Additionally, craft compelling property descriptions that highlight the luxury amenities and lifestyle that your home offers.
4. Price Appropriately: Pricing your luxury home accurately is crucial for a successful sale. Overpricing can deter potential buyers, while underpricing may leave money on the table. Work closely with your realtor to analyze market trends, recent sales, and competitive listings to determine a realistic and competitive price that aligns with the current market conditions.
By following these tips, both buyers and sellers can approach the luxury home market in Utah this fall with confidence and a strategic mindset. Remember to rely on the expertise of a knowledgeable realtor, stay informed about the market, and be prepared to adapt to changing trends. Whether you are buying or selling, the luxury home market in Utah offers exciting opportunities for those seeking luxury living and investment potential.
Marty Gale
Buy or Sell with Marty Gale
"Its The Experience"

Principal Broker and Owner of Utah Realty™
Licensed Since 1986
CERTIFIED LUXURY HOME MARKETING SPECIALIST (CLHM)
PSA  (Pricing Strategy Advisor)
General Contractor 2000 (in-active)
e-pro (advanced digital marketing) 2001
Certified Residential Specialist 2009
Certified Negotiation Expert 2014
Master Certified Negotiation Expert 2014
Certified Probate Specialist Since 2018
Senior Real Estate Specialist
Certified Divorce Specialist CDS