<iframe sandbox="allow-scripts" src="https://www.simplifyingthemarket.com/en/videos/embed/405191-bf9ce7799899cf839e0bf0e261497d3e/5b329537" frameborder="0" allowfullscreen width="560" height="315"></iframe>
Find the most accurate Home Value Report Here!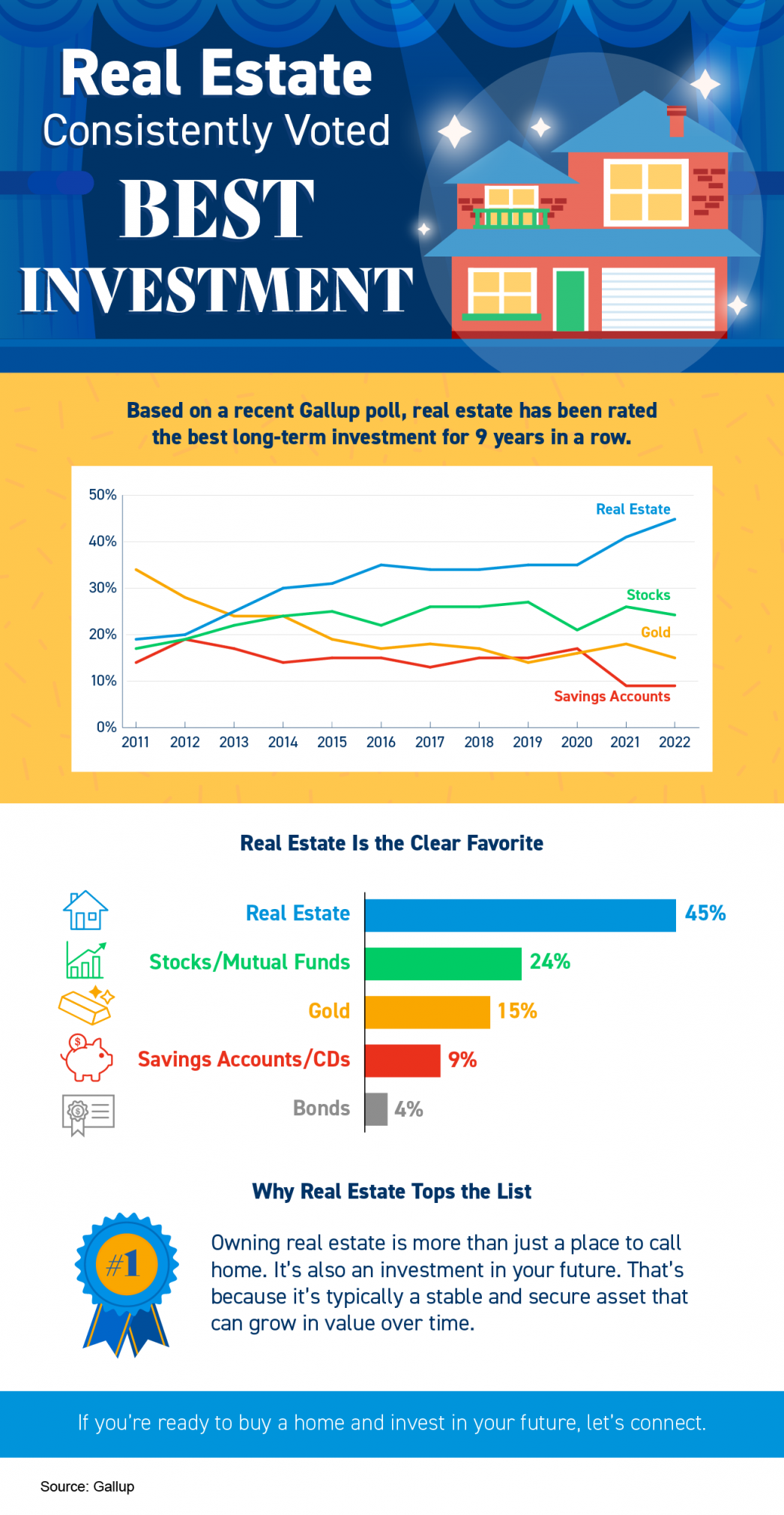 Real Estate Consistently Voted Best Investment Some Highlights Based on a recent Gallup poll, real estate has been rated the best long-term investment for nine years in a row. Owning real estate is more than just a place to call home. It's also an investment in your...