502 So 1040 E  H 143 American Fork Utah 84003

Mt Timpanogos Village
Comparative Market Analysis and Broker Opinion of Value
502 So 1040 E  H 143 American Fork Utah 84003
Sold   
$317,578
502 So 1040 W H 143 American Fork Utah 84003
Second Source Broker Value Report
Welcome to our blog article about the exquisite Mount Timpanogos Village, located in the charming city of American Fork, Utah. This exceptional over 55 adult community offers a one-of-a-kind living experience with an abundance of desirable amenities. Whether you're a nature enthusiast seeking scenic views or a social butterfly who enjoys clubhouse activities, Mount Timpanogos Village has something for everyone. Plus, with its perfect Walk Score, exploring the neighborhood and nearby attractions couldn't be easier. Join us as we embark on a virtual tour, highlighting the exceptional features and qualities that make this community a true gem.
Exploring Mount Timpanogos Village: A Premier Over 55 Adult Community In American Fork, Utah
Nestled in the picturesque American Fork, Utah, sits an exclusive and sought-after over 55 adult community – Mount Timpanogos Village age. This premier community offers an exceptional living experience tailored to the needs and desires of its residents. From its prime location to its remarkable amenities, Mount Timpanogos Village is an idyllic haven for those seeking an active and enriching lifestyle in their golden years.
One of the most attractive features of Mount Timpanogos Villas is its proximity to the natural wonders of American Fork. The community is situated near the majestic Mount Timpanogos, providing residents with breathtaking views and ample opportunities for outdoor recreation. Residents can indulge in scenic hikes, leisurely walks, or simply basking in the serenity of nature. The surrounding area also boasts numerous parks, trails, and lakes, allowing residents to immerse themselves in Utah's remarkable natural beauty.
In addition to its natural surroundings, Mount Timpanogos Village offers a myriad of amenities aimed at enhancing residents' quality of life. At the heart of the community is a state-of-the-art clubhouse, which serves as a gathering place for socializing, fitness, and entertainment. Residents can engage in a variety of activities, from yoga and aerobics classes to card games and book clubs. The clubhouse also features a well-stocked library, a billiards room, and a theater, ensuring that there is never a dull moment.
For those who value an active lifestyle, Mount Timpanogos Villas provides an array of recreational amenities. The community boasts a fitness center equipped with the latest exercise machines and a swimming pool perfect for taking a refreshing dip or organizing water aerobics classes. Outdoor enthusiasts can indulge in tennis matches on well-maintained courts or enjoy a round of golf at nearby courses. With dedicated walking paths and bike lanes, residents can effortlessly practice healthy habits and stay active.
One of the standout features of Mount Timpanogos Villas is its outstanding Walk Score, reflecting its excellent location and accessibility to essential amenities. Within a short distance from the community, residents can find an abundance of shopping centers, restaurants, healthcare facilities, and pharmacies. The convenience of having everything within reach allows residents to effortlessly fulfill their day-to-day needs and enhances their overall sense of well-being.
Moreover, Mount Timpanogos Village fosters a strong sense of community through its various social events and clubs. Residents can engage with like-minded individuals by participating in organized activities such as art classes, cooking demonstrations, and wine tastings. These events not only facilitate social connections but also provide opportunities to discover new interests and passions.
The real estate options at Mount Timpanogos Villas are designed with comfort and functionality in mind. The community offers a range of spacious and well-appointed villas, providing residents with customizable living spaces to suit their preferences. Featuring open floor plans, modern appliances, and upscale finishes, these villas exude elegance and are tailored to meet the needs of today's discerning adults.
When it comes to retirement living, Mount Timpanogos Village in American Fork, Utah, offers an unparalleled experience. Residents can revel in the tranquility of the surrounding natural beauty, enjoy a host of exceptional amenities, and embrace an active, social lifestyle. With its prime location, excellent Walk Score, and highly desirable villa options, this over 55 community truly encapsulates the essence of comfortable, fulfilling retirement living.
Discover The Benefits: Why Mount Timpanogos Villas Is A Perfect Choice For Active Adults
Mount Timpanogos Villas in American Fork, Utah, is a highly sought-after over 55 adult community that offers a plethora of amenities and a fabulous location. The community not only provides a serene and peaceful environment but also ensures a vibrant and active lifestyle for its residents. From the numerous benefits it offers, it's no surprise that Mount Timpanogos Villas is considered a perfect choice for active adults.
One of the key advantages of choosing Mount Timpanogos Villas as a place to call home is its prime location. American Fork, Utah, is a picturesque city nestled at the base of the stunning Wasatch Mountains. The area is renowned for its natural beauty, with Mount Timpanogos serving as a majestic backdrop. This fantastic location provides residents with unparalleled access to outdoor activities and recreational opportunities.
For those who enjoy an active lifestyle, Mount os Villas is a dream come true. The community is designed to promote physical activity and social engagement, offering a variety of amenities that cater to the interests and needs of active adults. Residents can take advantage of the well-maintained walking paths, which make it easy to stay fit while enjoying the breathtaking views of the mountains and surrounding landscapes.
Moreover, Mount Timpanogos Village residents have access to a clubhouse that serves as the epicenter of socialization and community engagement. The clubhouse is a hub of activity, hosting various events, parties, and gatherings throughout the year. This vibrant social scene allows residents to meet like-minded individuals and cultivate meaningful friendships. From game nights to fitness classes, the clubhouse offers a range of activities that cater to diverse interests and ensure that there is never a dull moment for the residents.
In addition to its prime location and social opportunities, Mount Timpanogos Village also excels in providing top-notch amenities that enhance the overall living experience for its residents. The community features a fitness center, where residents can work out and stay active at their convenience. This onsite fitness facility eliminates the need for external gym memberships and makes staying fit a hassle-free experience.
For those who enjoy spending time outdoors, Mount Timpanogos Village boasts beautifully landscaped grounds and a community garden. Residents can indulge in gardening, soak in the natural beauty, or simply relax in the peaceful atmosphere. The community also features a swimming pool, allowing residents to enjoy a refreshing dip during hot summer days.
Safety and security are also a top priority at Mount Timpanogos Village. The community is equipped with state-of-the-art security systems and provides a secure living environment for its residents. With peace of mind, residents can fully enjoy their active and vibrant lifestyle without any worries.
Furthermore, Mount Timpanogos Village is in close proximity to various amenities and conveniences. From shopping centers to medical facilities, residents have easy access to all their daily needs. The nearby American Fork Hospital ensures exceptional healthcare services, providing an added level of comfort and convenience for residents.
In conclusion, Mount Timpanogos Village offers a wide array of benefits that make it an ideal choice for active adults. The prime location, abundant recreational opportunities, vibrant social scene, and impressive amenities make this over 55 adult community a haven for those who seek an active and fulfilling lifestyle. Discover the distinct advantages of Mount Timpanogos Village and embrace a new chapter of life in this exceptional community.
Unveiling The Walk Score: Embracing The Convenience And Accessibility In The Surrounding Area
Mount Timpanogos Villas, located in the charming city of American Fork, Utah, is an over 55 adult community that offers a unique blend of natural beauty, convenient amenities, and a welcoming atmosphere. One of the standout features of this community is its exceptional Walk Score, which allows residents to embrace a lifestyle of convenience and accessibility.
A Walk Score is a measure of how walkable an area is, with higher scores indicating that most daily errands can be accomplished on foot. This rating takes into account various factors, including the availability of essential services, proximity to shopping and dining establishments, access to public transportation, and the overall pedestrian-friendliness of the surroundings. For those seeking a vibrant and active lifestyle, a high Walk Score can make all the difference.
In the case of Mount Timpanogos Villas, residents enjoy a fantastic Walk Score due to the community's strategic location in American Fork. Nestled near the base of the beautiful Mount Timpanogos, this community offers residents the opportunity to explore the surrounding area on foot and make the most of their everyday routines.
With a Walk Score of over 80 out of 100, Mount Timpanogos Villas boasts the convenience of having an array of amenities within easy reach. Imagine taking a leisurely stroll to the nearby grocery store to pick up fresh ingredients for a delicious home-cooked meal. Need to run some errands or do some shopping? The community's proximity to various retail outlets ensures that residents can easily access everything they need without having to rely solely on driving.
Not only does this high Walk Score make daily errands more convenient, but it also promotes an active and healthy lifestyle. Residents can enjoy a brisk walk or bike ride along the scenic trails surrounding the community or take a serene evening stroll through the neighborhood. This not only benefits physical health but also fosters a sense of community as residents have more opportunities for interaction and social engagement.
One of the highlights of Mount Timpanogos Villas is its clubhouse amenities, which are within walking distance from the residences. The clubhouse serves as a central hub for social activities, events, and gatherings, providing residents with the perfect opportunity to meet their neighbors and establish lasting friendships. From fitness classes to game nights, the clubhouse offers a wide range of activities tailored to the needs and interests of the community's residents.
In addition to the clubhouse, residents of Mount Timpanogos Villas can also take advantage of the beautiful outdoor spaces and recreational facilities nearby. Parks, golf courses, and hiking trails are all easily accessible, allowing residents to enjoy the natural beauty of the area while maintaining an active and fulfilling lifestyle.
Living in an adult community with a high Walk Score not only enhances convenience and accessibility but also promotes a sense of connection and community. Mount Timpanogos Villas provides its residents with a unique opportunity to enjoy a vibrant and fulfilling lifestyle, surrounded by the breathtaking natural landscapes of American Fork, Utah.
As the residents of Mount Timpanogos Villas embrace the convenience and accessibility offered by the community's impressive Walk Score, they find themselves living in a place that truly feels like home. With every activity, errand, and social interaction just a short walk away, residents can make the most of their golden years and truly experience the joy of living in this exceptional adult community in American Fork.
Indulging In Clubhouse Amenities: Enhancing The Mount Timpanogos Village Experience For Residents
Nestled in the beautiful city of American Fork, Utah, Mount Timpanogos Village stands as an exceptional over 55 adult community that offers its residents an elevated living experience. Surrounded by stunning natural beauty and picturesque landscapes, this retirement haven is known for providing a peaceful and tranquil environment, perfect for those seeking to enjoy their golden years to the fullest. However, the allure of this community doesn't stop at its breathtaking surroundings and spacious villas; it extends to the plethora of clubhouse amenities that have been designed to enhance the residents' experience.
One of the standout features of Mount Timpanogos Village is its state-of-the-art clubhouse, where residents can come together, socialize, and engage in various activities. This vibrant hub serves as the centerpiece of the community, fostering a strong sense of camaraderie among neighbors and promoting an active and vibrant lifestyle.
Upon entering the clubhouse, residents are greeted by an elegant and welcoming interior, tastefully decorated to create a warm and inviting atmosphere. The clubhouse is thoughtfully designed to cater to a wide range of interests and preferences, ensuring there is something for everyone within the community.
For those who enjoy staying active, Mount Timpanogos Village boasts a well-equipped fitness center. This modern facility offers an array of exercise machines, free weights, and fitness classes, allowing residents to engage in their favorite workouts at their own pace. Whether it's a cardio session, strength training, or a relaxing yoga class, the fitness center ensures residents have everything they need to maintain their health and wellness.
Beyond fitness, the clubhouse provides ample opportunities for leisure and recreation. The community features a billiards room, where residents can enjoy friendly games and engage in light-hearted competition with their neighbors. This space encourages a sense of friendly rivalry while fostering connections and new friendships among the residents.
For those who have a passion for arts and culture, Mount Timpanogos Village offers a designated arts and crafts room. This space provides a creative outlet for residents to explore their artistic talents, whether it be painting, pottery, or any other craft they might be interested in. The arts and crafts room is a sanctuary for self-expression and allows residents to tap into their creativity and expand their horizons.
To cater to residents' intellectual pursuits, the clubhouse also features a well-stocked library and a cozy reading nook. This tranquil corner provides a peaceful retreat for book lovers, who can immerse themselves in a good novel or engage in stimulating conversations with fellow residents about their favorite literary works. The library serves as a hub for uncovering new knowledge, expanding horizons, and engaging in intellectual discussions.
In addition to these amenities, the clubhouse at Mount Timpanogos Village also offers a spacious lounge area, perfect for socializing and connecting with neighbors. This welcoming space is an ideal gathering spot for residents to catch up, share stories, and foster a true sense of community. Whether it's a morning coffee, an evening game night, or a lively discussion, the lounge area facilitates memorable moments and lifelong friendships.
Furthermore, the clubhouse at Mount Timpanogos Village also hosts various community events and activities throughout the year. From holiday celebrations and parties to educational seminars and guest speakers, there is always something happening to keep residents engaged and entertained. These events offer residents the opportunity to socialize, learn, and create lasting memories with their neighbors in a vibrant and inclusive environment.
With its array of clubhouse amenities, Mount Timpanogos Village goes above and beyond to provide its residents with an exceptional living experience. From fostering social connections to promoting physical and intellectual wellness, the clubhouse serves as the heart of the community, enhancing the overall quality of life for its residents. Indulging in these amenities not only adds value to the experience at Mount Timpanogos Village but also creates a sense of fulfillment and joy for those who call this place home.
How we will Market your Property
Each Property Has a Single Site Web Page
We Carefully Advise You On Staging Your Home to Sell at Top Price and Attract Multiple Offers!
Strategic Timing Of Open House
Drone Footage of Home and Neighborhood Amenities
Professional Interior Photo Shoot Including Video
Full-Color Flyers
Tracking Of All Showings
Social Media Marketing
Experienced Veteran Broker with Proven Negotiating Skills, (Master Certified Negotiation Expert)
Your Checklist To Get Ready To Sell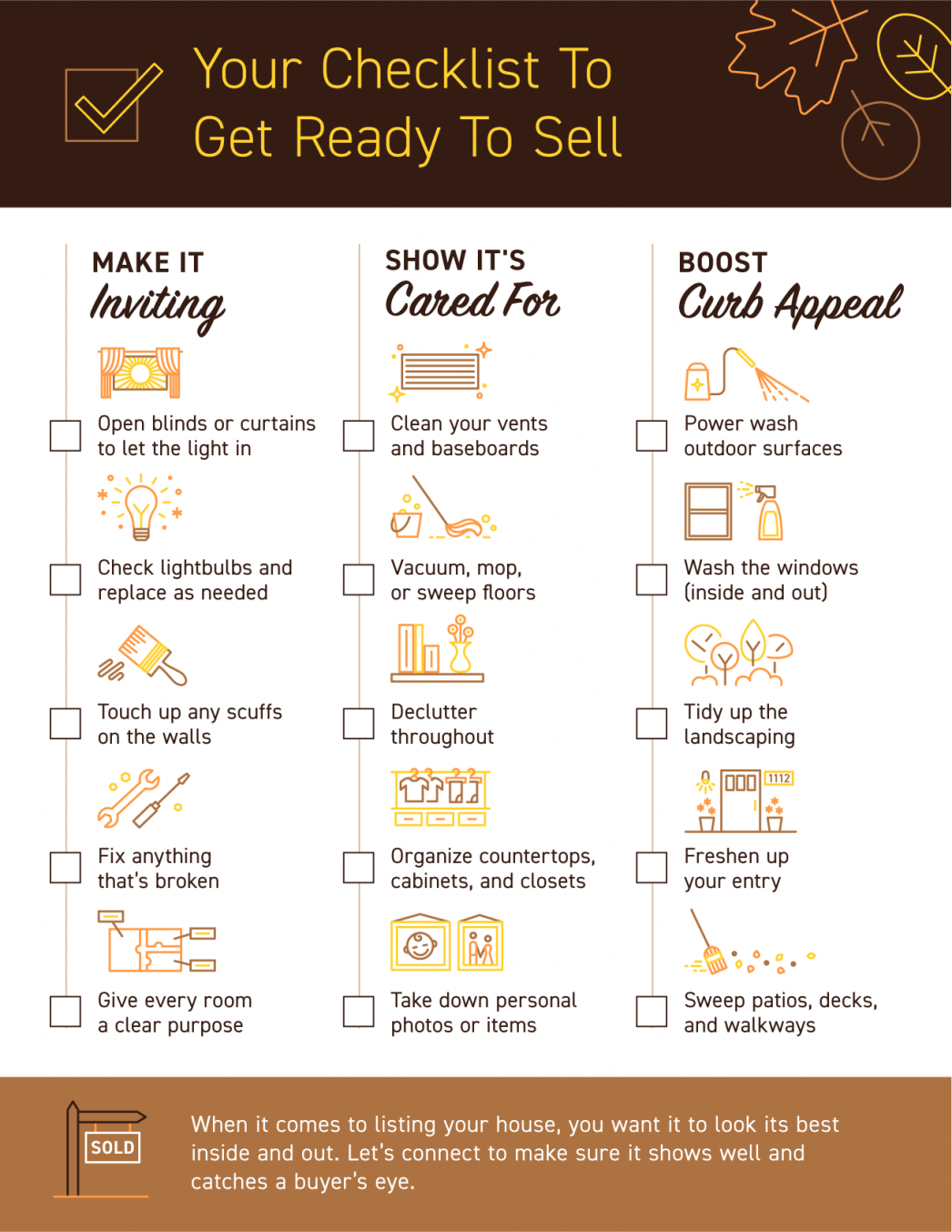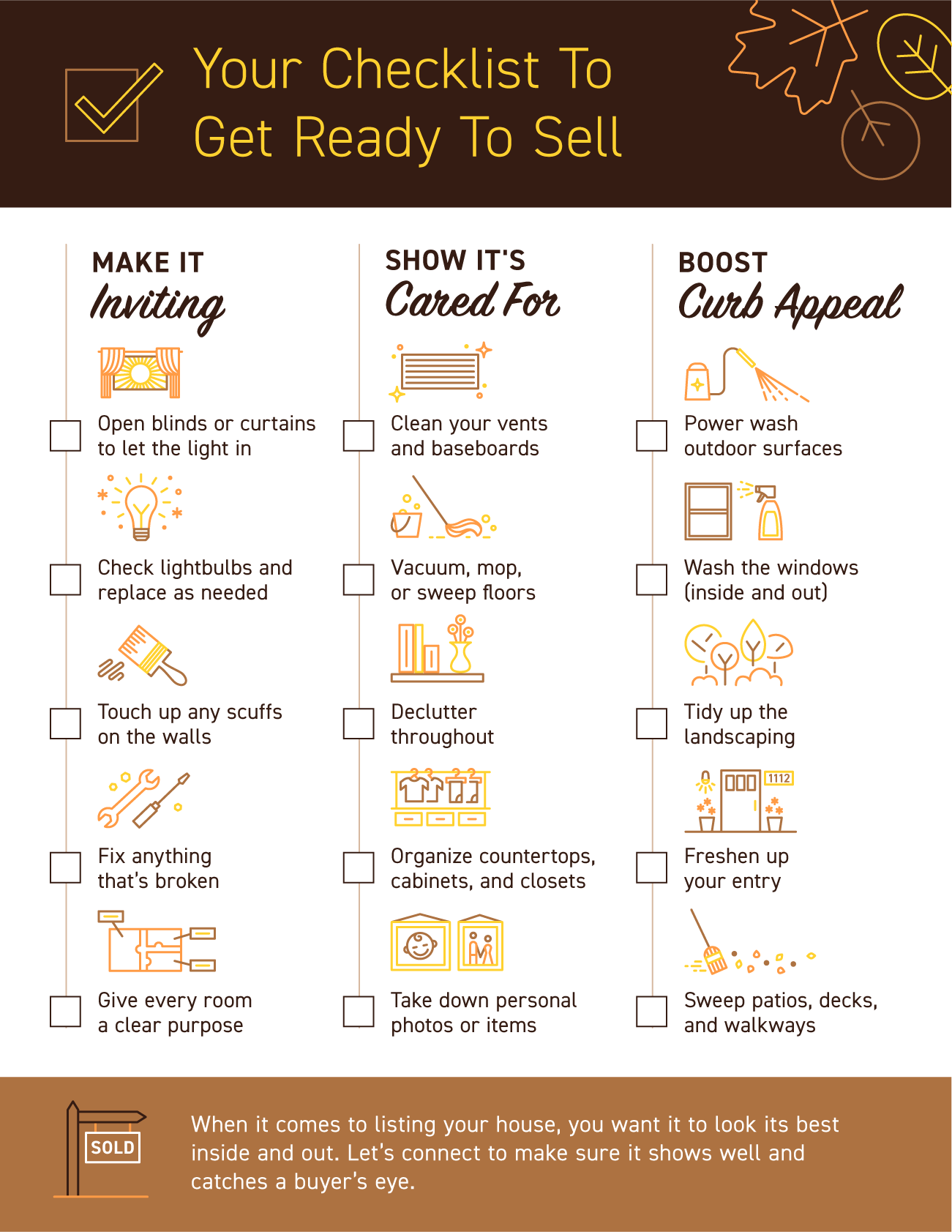 Some Highlights
When it comes to selling your house, you want it to look its best inside and out.
It's important to focus on tasks that can make it inviting, show it's cared for, and boost your curb appeal for prospective buyers.
Let's connect to make sure your house shows well and catches a buyer's eye.
Selling your Home in the Greater Wasatch Front
When you make the decision to sell your home, you, as a seller, find that their are three basic choices:  FSBO or For sale by owner. You may find or hear of a friend/neighbor/relative to possibly list with. Or, Better yet hire a thirty year proven real estate veteran team. The Gale Team are highly rated, top producing Realtors®.  We specialize in representing sellers. I would hope you would give our team a close look. "As a native Utahan I know about the Greater Wasatch Front market, areas, schools, and recreation"
Why Hire Us?
Representing Sellers is what we do best at Utah Realty.  Our past clients return to us because of our exceptional service.  Should you choose to list your home with us, you are guaranteed to have a professional exceptional experience.  You can count of us to get the job done!  Here is what you can come to expect on when we represent you in the sale of your home.