Where is the Housing Market Headed in 2020? [INFOGRAPHIC]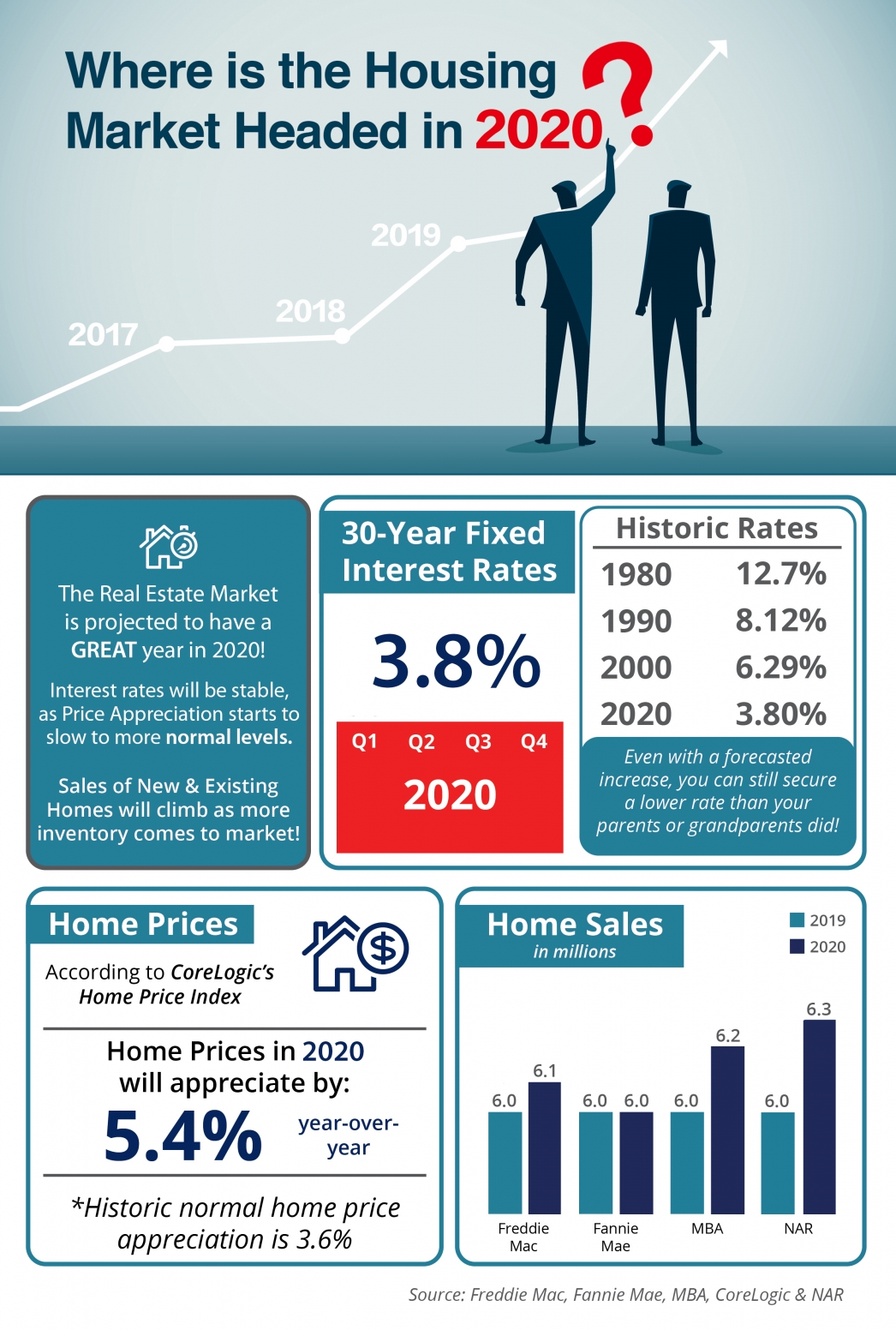 Some Highlights:
Interest rates will be lower than they have been since before 1980 at 3.8% and are projected to remain steady throughout 2020!
According to CoreLogic, home prices will appreciate at a rate of 5.4% over the course of the year.
Experts predict that the number of homes sold next year will be equal to or outpace 2019.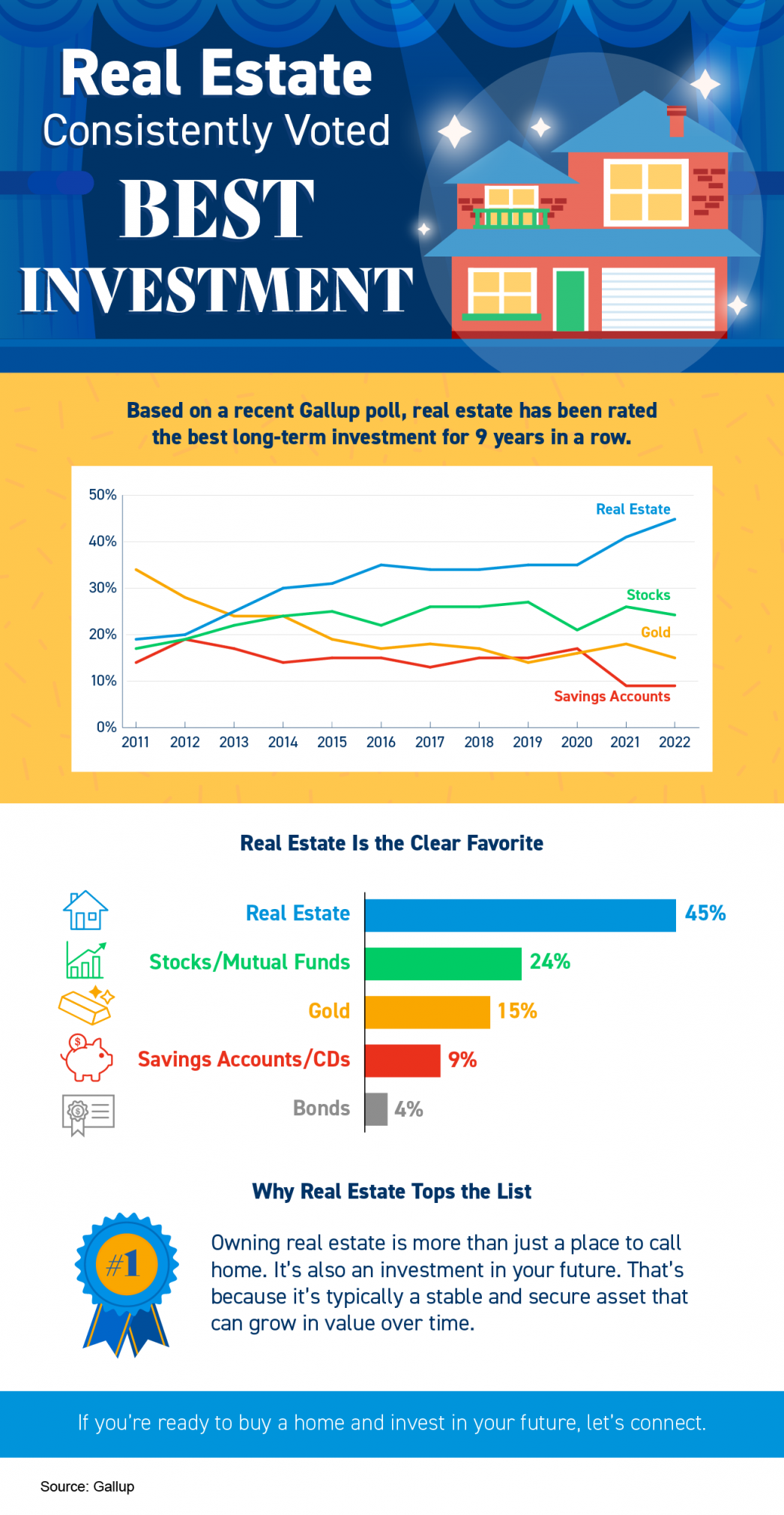 Real Estate Consistently Voted Best Investment Some Highlights Based on a recent Gallup poll, real estate has been rated the best long-term investment for nine years in a row. Owning real estate is more than just a place to call home. It's also an investment in your...