Your offer got
accepted

, CONGRATULATIONS! But don't start moving in yet, there is still the Escrow process which takes an average of 30 days but can be as long as 6 months or as short as 3 days!
Our Title People are Real Super Heroes!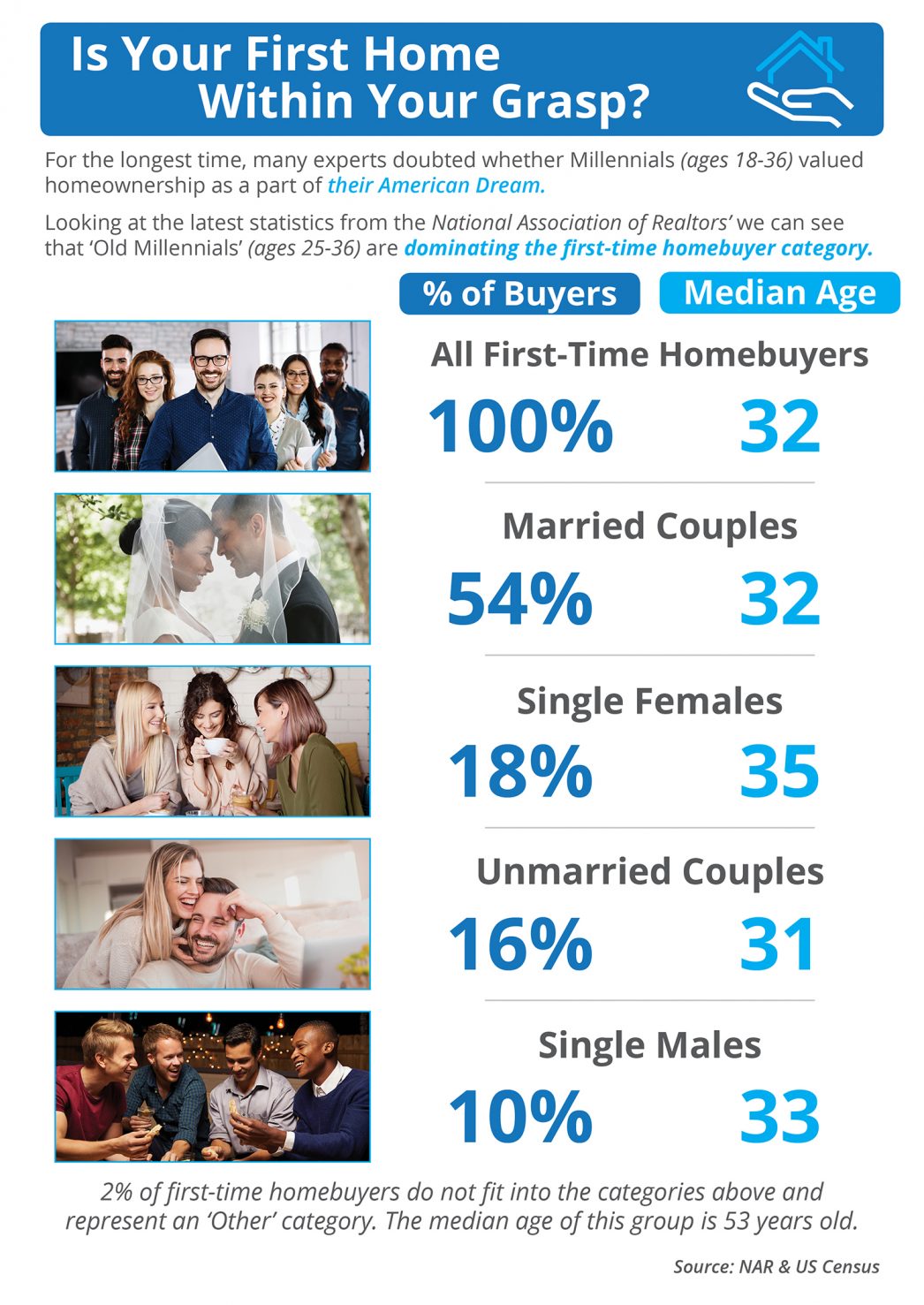 Is Your First Home Now Within Your Grasp? Some Highlights: According to the US Census Bureau, "millennials" are defined as 18-36-year-olds. According to NAR's latest Profile of Home Buyers & Sellers, the median age of all first-time home buyers is 32. More and...