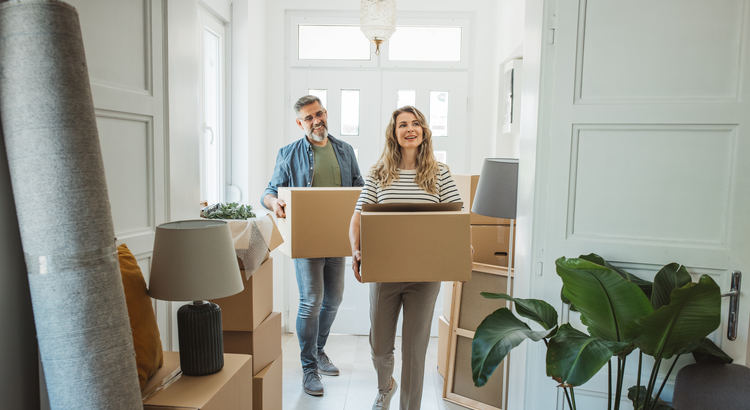 Unpacking the Long-Term Benefits of Homeownership If you're thinking about buying a home soon, higher mortgage rates, rising home prices, and ongoing affordability concerns may make you wonder if it still makes sense to buy a home right now. While those market factors...
Existing-home sales rose slightly during February after two consecutive months of regression.
Total existing-home sales increased by 3 percent last month to a seasonally-adjusted average of 5.54 million, according to the National Association of Realtors. Sales are up 1.1 percent from a year ago.
Buyer demand remains strong thanks to a healthy economy spurred by job growth and wage increases. While inventory levels are still low, they took a step in the right direction last month. Total housing inventory increased by 4.6 percent in February to 1.59 million existing homes for sale, per the NAR. However, inventory levels are down 8.1 percent compared to last year and has fallen year-over-year for 33 straight months.
Properties remained on the market for an average of 37 days last month and 46 percent of homes sold in February were listed for less than a month, per the NAR.
Housing affordability is becoming a concern as median existing-home prices continue to rise. The median existing-home price was $241,700 in February, an increase of 5.9 percent compared to February 2017.
Mortgage rates are also rising in tandem with home prices. The average commitment rate for a 30-year, conventional fixed-rate mortgage increased for the fifth straight month to 4.33 percent in February. That's the highest rate since April 2014, when it was 4.34 percent.
NAR Chief Economist Lawrence Yun believes supply must start catching up to demand soon to balance the market.
"Mortgage rates are at their highest level in nearly four years, at a time when home prices are still climbing at double the pace of wage growth," Yun said. "Homes for sale are going under contract a week faster than a year ago, which is quite remarkable given weakening affordability conditions and extremely tight supply.

To fully satisfy demand, most markets right now need a substantial increase in new listings."
Yun believes unseasonably cold weather played a role in muting sales last month, particularly in the Northeast and the Midwest. Mother Nature could impact home sales in March as the Northeast braces for the fourth winter storm to cripple the region in roughly three weeks.