Part 4
Should I wait to buy a home?
This is probably one of the biggest questions you're getting asked right now, and it's never been more important to have a good answer for it. 
Even though purchasing a home today may not be as easy as it was a couple of years ago, the latest data shows that inventory levels are rising, which means more moderate price appreciation and more options for buyers.  
Read the blog Should You Buy a Home With Inflation This High?, and share this graph that shows the rate of appreciation will moderate over the next few years as the market shifts away from the unsustainable pace it saw during the pandemic.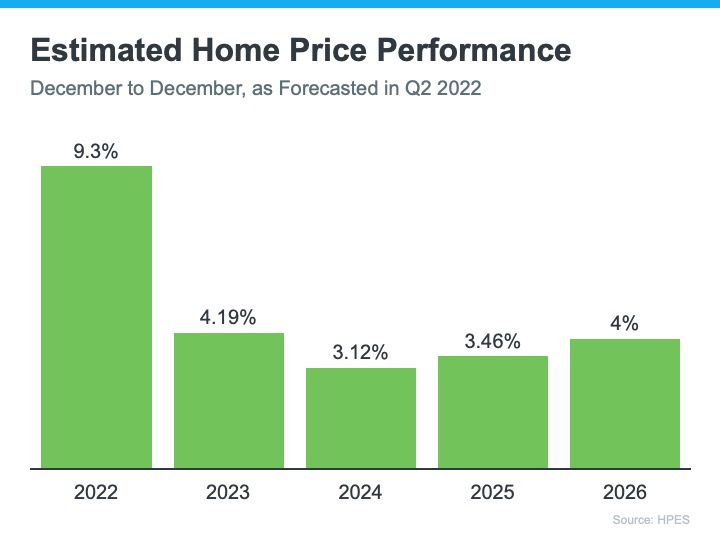 Wondering if you should buy a home today? Experts say home prices will continue to appreciate in the coming years.
If you buy now, you'll best those future increases. And once you do own the home, any price appreciation that occurs will grow your home's value and your net worth.
DM me today if you're ready to invest in homeownership.  
#homepriceappreciation #homevalues #opportunity #housingmarket #moveuphome #dreamhome #realestate #homeownership #realestategoals #realestateexperts #realestatetipsoftheday #realestatetipsandadvice #justsold #utahrealtyplace #utahrealty
Marty Gale
Buy or Sell with Marty Gale
"Its The Experience"

Principal Broker and Owner of Utah Realty™
Licensed Since 1986
CERTIFIED LUXURY HOME MARKETING SPECIALIST (CLHM)
PSA  (Pricing Strategy Advisor)
General Contractor 2000 (in-active)
e-pro (advanced digital marketing) 2001
Certified Residential Specialist 2009
Certified Negotiation Expert 2014
Master Certified Negotiation Expert 2014
Certified Probate Specialist Since 2018
Senior Real Estate Specialist
Certified Divorce Specialist CDS