Top Renovations for Maximum ROI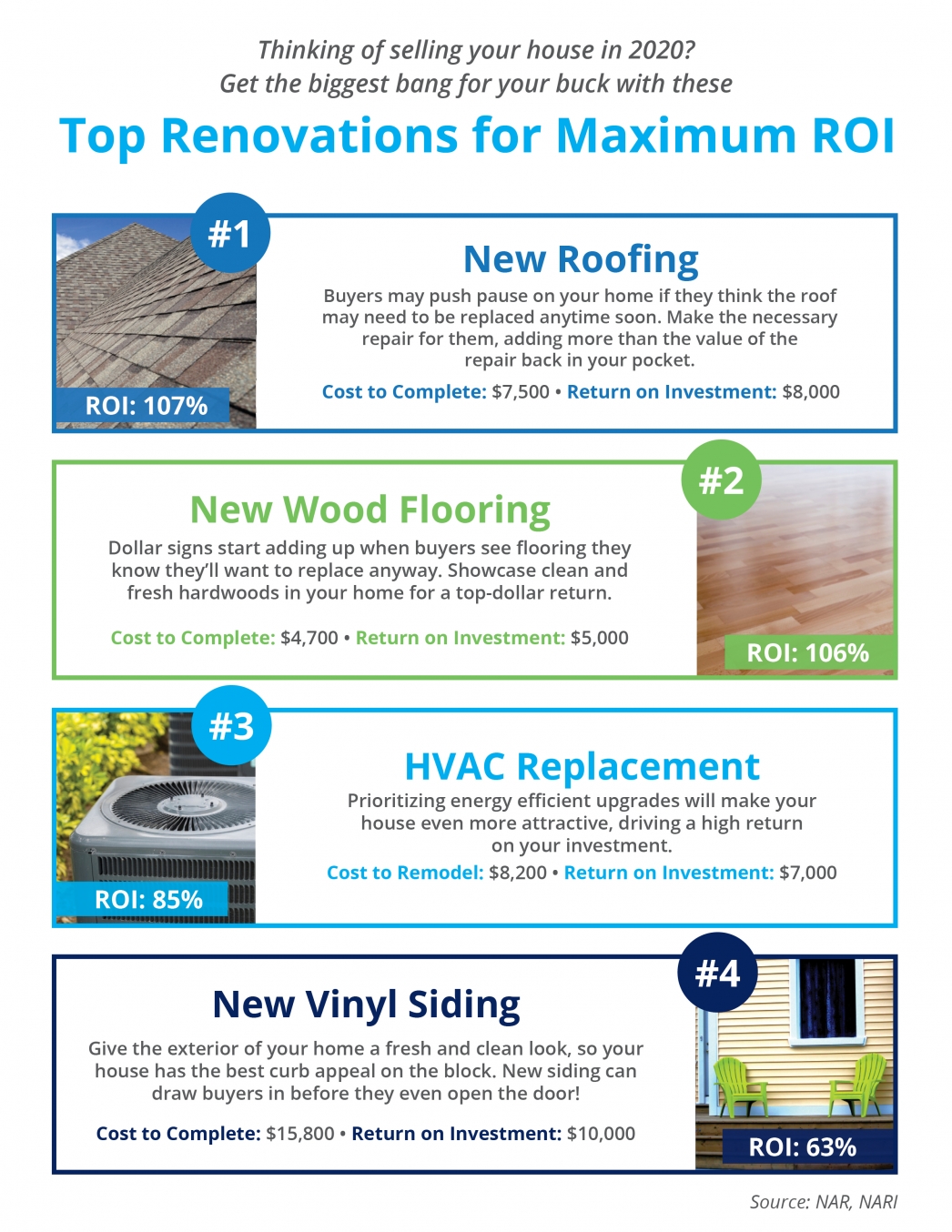 Some Highlights:
If you're planning on selling your house in 2020, these are the top renovations that will give you the highest Return on your Investment.
Regardless of how long you're planning on staying in your current home, it's smart to be aware of which home renovations add the most value.
The exterior of a house is the first thing buyers see when searching for a home. Upgrading your roof or siding will ensure your home leaves a great first impression!
Why Selling Your House Before Next Spring Is Key Today's housing market is empowering homeowners with the control they want when selling their house, but as home inventory begins to rise, this fair weather won't last forever. Let's connect to start the process of...