The Cost of Renting vs. Buying This Spring
Some Highlights:
Historically, the choice between renting or buying a home has been a tough decision.
Looking at the percentage of income needed to rent a median-priced home today (27.7%) vs. the percentage needed to buy a median-priced home (17.5%), the choice becomes obvious.
Every market is different. Before you renew your lease again, find out if you can put your housing costs to work by buying this year!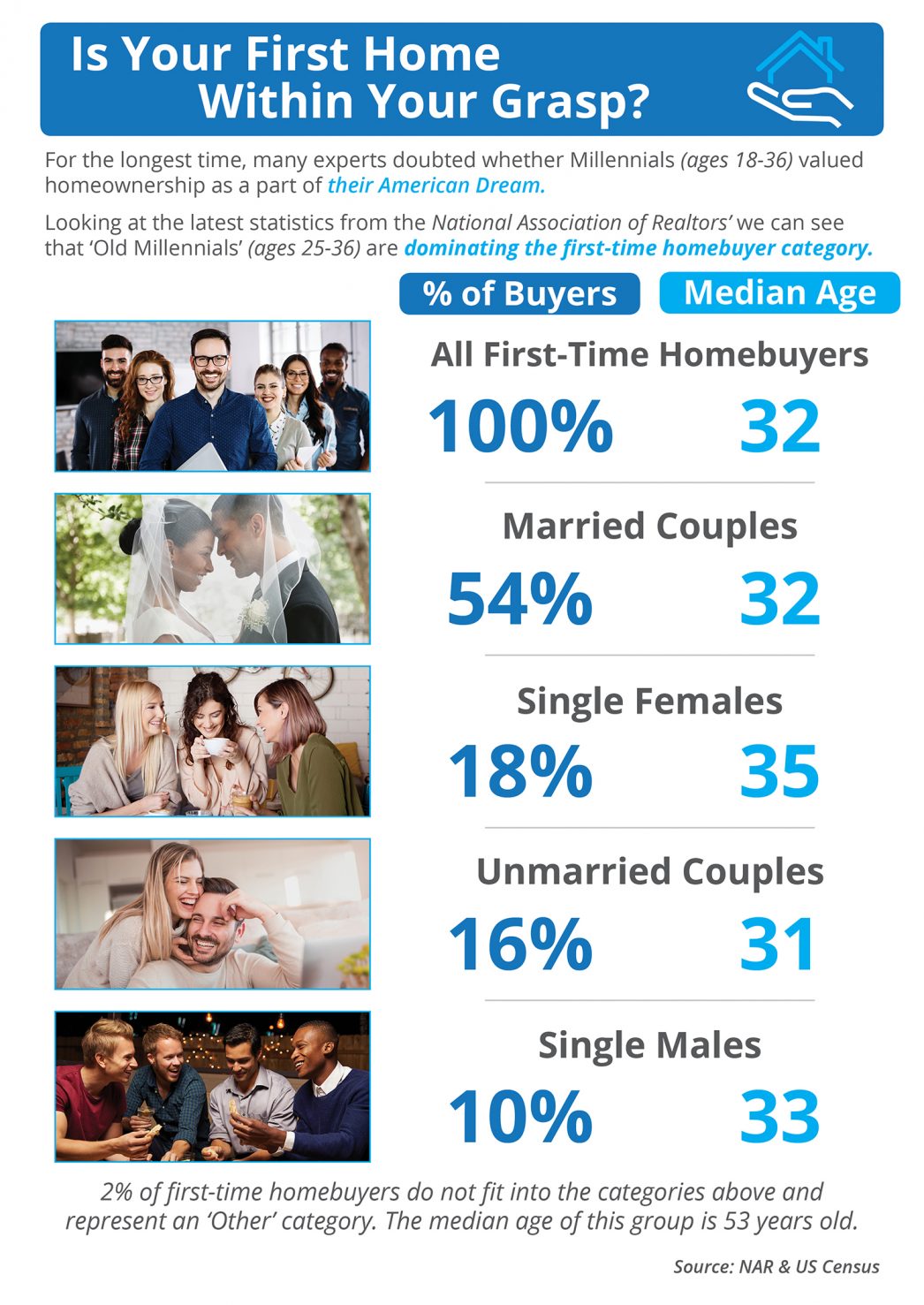 Is Your First Home Now Within Your Grasp? Some Highlights: According to the US Census Bureau, "millennials" are defined as 18-36-year-olds. According to NAR's latest Profile of Home Buyers & Sellers, the median age of all first-time home buyers is 32. More and...