National Cut Your Energy Costs Day | January 10  2020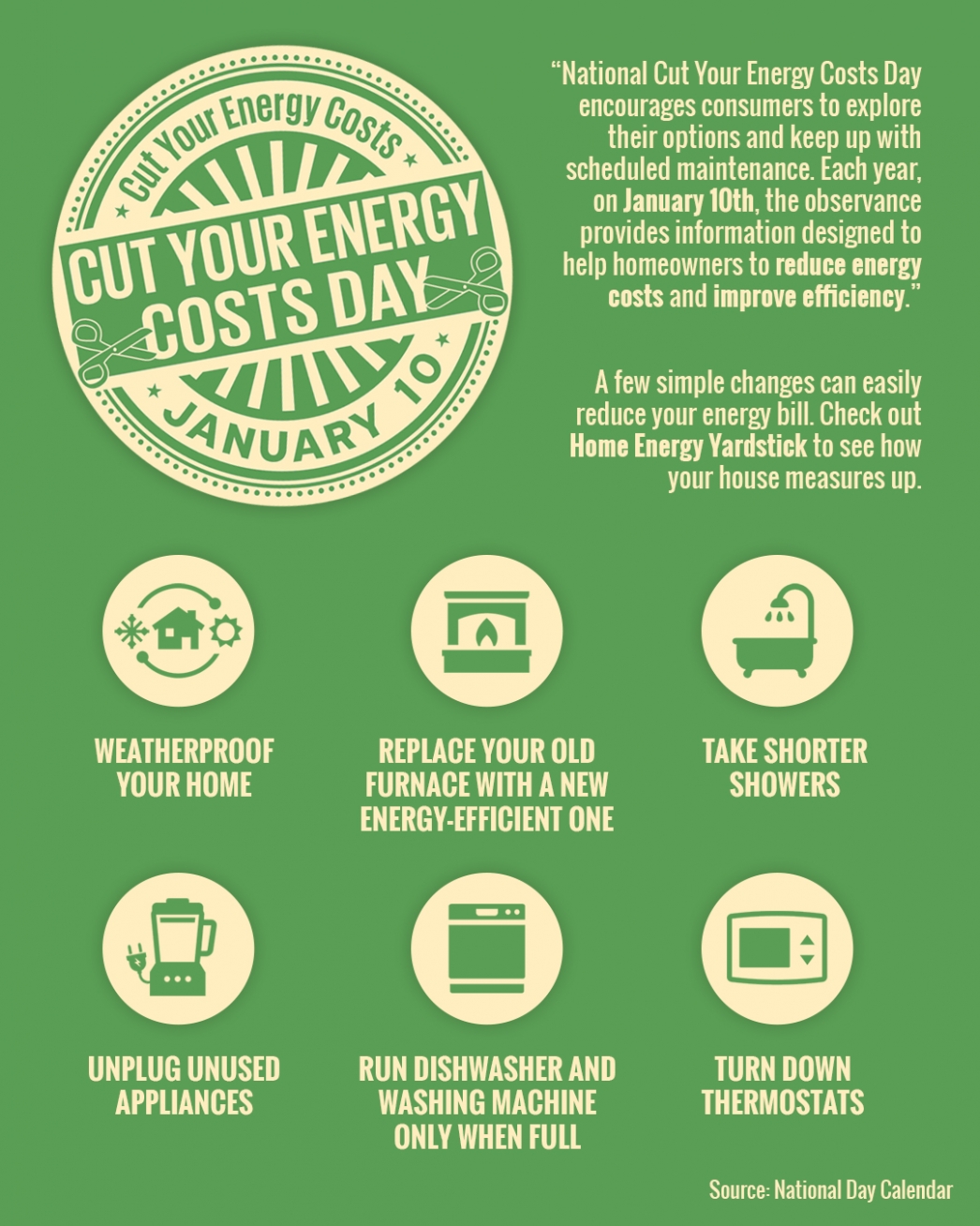 Some Highlights:
On January 10th of each year, "National Cut Your Energy Costs Day" encourages consumers to reduce their overall energy costs by improving home efficiency.
According to Freddie Mac, a typical U.S. family spends $2,200 per year on energy bills. By making energy efficient upgrades, you could reduce your energy bills by up to 30%.
To assess the energy efficiency of your home and see how it measures up, take a moment to check out Home Energy Yardstick to calculate your estimated opportunity. Don't forget to have your energy bills nearby!
Do you know where is your market is going? In 2020: More than one-third of the U.S. population reached age 50. 17 million baby boomers (20 percent) were age 60 or older. Generation X moved into middle age and began knocking on the door of age 58 Today demographic...